Haircare is one of the most important aspects of our beauty and looks. Due to various reasons, today we are subjected to numerous hair issues which result in hair thinning and eventually into hair loss. The people suffering from hair loss try many ways which could strengthen their hair and bring their lost beauty back to them.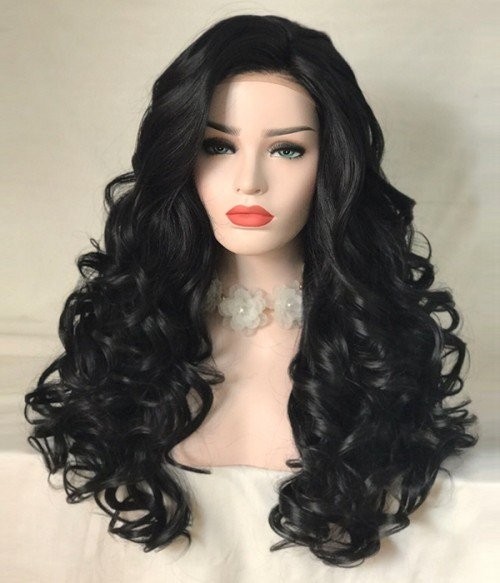 Often, medicines and technologies fail to get you the hair you ever wanted, and you end up opting for synthetic wigs. Synthetic wigs are types of equipment made from the original synthetic material shaped into hair form. Once you get used to applying synthetic wigs for black women over your head, there is no way back. Without overtly showing that they are not your real hair, synthetic wigs and ostentatious and qualitative. Such a product that makes you look a gorgeous form deserves better care techniques in return.
1) Make sure to detangle the wigs before washing them:
Leaving anything entangled can cause you a lot of trouble and further can destroy the legacy of that product too. You will never wash your hair if you don't detangle them essentially as you know that water can drastically damage the entangled and intertwined hair. So, keeping this in mind, you are supposed to deal with your synthetic wigs too. Caress the synthetic wigs as you pamper your hair.
2) Use cold or tepid water for their wash
Hot water can drastically ruin the look of synthetic wigs as it damages the pores and further makes the content of wigs rough. This is how you are subjected to use cold water for the synthetic wigs so that the material can remain intact and look fabulous.
3) Use a conditioner for the synthetic wigs
Leaving your wigs without getting conditioned for long hours can make them look dry and rough. So, using a condition becomes a mandatory task as it makes the synthetic contents of the wigs soft and smooth. Conditioner further eases the hair and lessens the chances of entanglement. With the use of conditioner, frizz gets reduced, and more moisture is enabled to your synthetic hairs.
4) Dry them using a towel
Leaving your synthetic hair with water content can augment the chances of dryness and frizz. So that drying your hair with the use of a towel is a must. Due to the exposure with towel fabric, the unwanted amount of moisture content becomes dried, and you can flaunt your dried hair fabulously without the risk of hair frizz and entanglement.
5) Using a dryer or a straightener:
Consider drying your synthetic hair with a hairdryer. Moreover straightening them with a hair straightener can further make your hair look glorious. These two types of equipment can also help you in styling your hair miraculously. Divatress synthetic wig collection can look flamboyant and stunning on your head when taken care of efficiently.
Wrapping it up!
Getting a synthetic wig is no big task, but you must be acquainted with taking care of that so that you don't face financial expenditures invested into the new ones now and then. Here we assembled few tactics through which through can efficiently take care of your synthetic hair wigs.