If you're assuming that this band is a bunch of pompous, ego-maniacs who think they are beyond brilliant and that there music is superior then THINK again my friends! Just like you should never judge a book by its cover, much of the same applies here with The Brilliance. This NY-based outfit offers a break-out single and I "Must Admit" that the song is pretty damn smart and performed masterfully.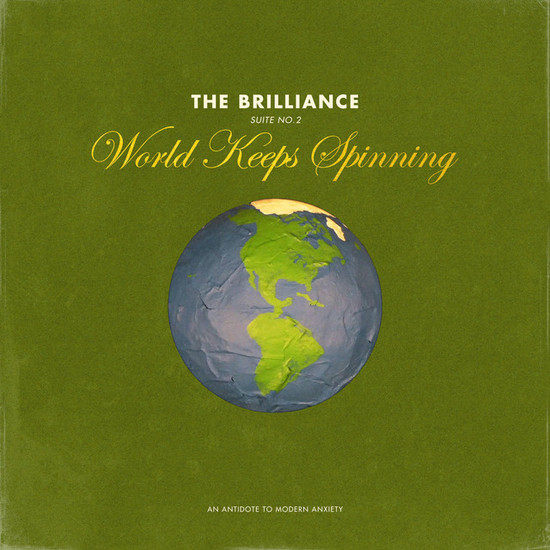 Grab a slice of that humble pie as The Brilliance wholeheartedly speaks to the people of this great, big place we call Earth. Nothing arrogant at all about The Brilliance's approach to songwriting but rather soul-cleansing in terms of the touching material. "Must Admit" is spiritually moving music that hits you deep inside. The listener will hear a direct and distinct tone vocally that immediately draws you in. With emotive lyrics being portrayed to the listening audience, I "Must Admit" that this song is speaking to my good conscience. The track also makes you stop and contemplate the world around you in a most profound yet simple way. With lines like: "People out there talking about the end of the world, must admit I thought about it." and "When the buildings fell to Earth" strikes an immediate chord within US.
The Brilliance is comprised of two members, David Gungor and John Arndt, but the duo is accompanied by an array of talented players on "Must Admit". Together, the musicians created something special and something unique for all to enjoy. I have to add that the piano playing on this number is just excellent with the black & white keys helping to shape the song and bring it all to life. "Must Admit" should be recognized for its human touch that can relate to many.
The Brilliance hit it out of the park with their latest single and there is so much more to come. Actually, the new album is out now titled 'Suite No. 2: World Keeps Spinning' and "Must Admit" is the featured track on the record. The album is referred to as: "An Anecdote To Modern Anxiety" and I, for one, am pumped to hear poignant stress relievers from The Brilliance. You don't want to miss a live set from The Brilliance because it just may change your whole perspective on life. In the meantime, be sure to check out this live performance of "Must Admit" at Paste Studio NYC:
I have to be completely honest when I say The Brilliance writes and performs at an extremely high level and "Must Admit" is proof of that. Prepare yourself for a game-changing statement in the key of Brilliance!
http://thebrilliancemusic.com/
By Jimmy Rae (https://twitter.com/2JRae)