Xfinity and Spectrum are two gigantic providers in the service industry. Over the past few years, both of them have grown larger in size as well as scale. Although these companies offer similar packages, there are some key differences that customers need to know when choosing between the two. Depending on your unique needs, you might find one better than the other. So, let us discuss which one suits you the best.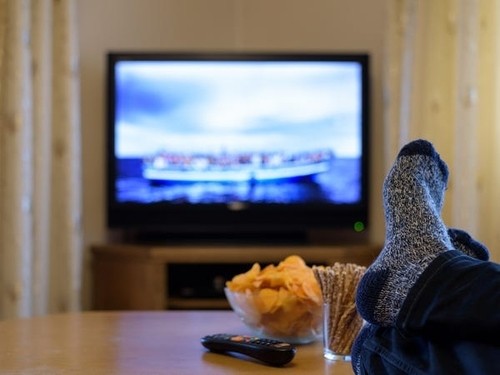 Ideal for internet plan options: Xfinity offers a wide variety of internet packages with speeds ranging from 25 Mbps to 2000 Mbps (depending on your location).
Best for internet plans with no data caps: Spectrum offers unlimited internet plans, which means no data caps whatsoever. Xfinity, on the other hand, limits data usage, which varies by plans and location. However, you can add unlimited data for an additional monthly cost.
Perfect for TV packages: Although Spectrum and Xfinity offer similar TV packages, you are more likely to get discounts with Spectrum internet plans.
Here is a quick comparison between the two service providers:
Xfinity
Available in 39 states
Bundles start from $64.99/month
Speeds range from 25 Mbps to 2000 Mbps
Number of channels range from 10+ to 260+
DVR up to 6 shows simultaneously
Contract Policy: No Contract, One-Year Contract, and Two-Year
Internet modem not included
Spectrum
Available in 46 states
Bundles start from $89.98/month
Speeds range from 100 Mbps to 940 Mbps
Number of channels range from 125+ to 200+
DVR up to 6 shows simultaneously with Enhanced DVR
Contract Contract Policy: No Contract and price guarantee with select bundles
Internet modem included
The Availability Factor
Spectrum and Xfinity are two huge service providers covering nearly 70% of the U.S population combined. While Spectrum is more widely spread among the states, Xfinity is available to a greater portion of the population. Some regions where the two overlap each other are Vermont, New York City, Massachusetts, Tennessee, Orlando, and some other states. Nevertheless, both the companies are widely available on the East Coast and Great Lakes region.
Packages and Bundle Deals
Both Spectrum and Xfinity, offer cable internet, TV and home phone services. Even though Xfinity customers enjoy greater flexibility when it comes to bundling options, they cannot take advantage of unlimited data caps without paying extra. Spectrum customers revel in high-speed internet connectivity with no data caps at all.
Xfinity
Xfinity Performance Starter + TV Extra Bundle
Starting from $70/month
Internet speeds up to 25 Mbps
Data cap varies with location
125+ channels
Spectrum
Spectrum Double Play Select Bundle
Starting from $89.98/month
Internet speeds up to 200 Mbps
No data cap
125+ channels
When choosing between the two, look for the availability factor first and then compare their packages and prices. This is because prices and bundling options vary from state to state. A package available in one state might not be available in another state. For instance, Spectrum offers 100 Mbps of internet speed in one state but with the same package, offers 200 Mbps of internet speed in another state. Therefore, always look for the packages, which are available in your area.
Customer Reviews
An internet provider company with excellent customer reviews is like a unicorn. Spectrum and Xfinity are no unicorns when it comes to customer satisfaction. However, they are not at the bottom as well. Both the providers are just right in the middle. Neither of them stands out because it is impossible to please everyone.
Internet Type and Cost
Spectrum and Xfinity, both use coaxial cables to transmit data, TV and phone signals to your home. There is no doubt in the fact that cable internet is fast, reliable and accessible, and both the providers live up to that reputation.
As far as the cost is concerned, both the companies charge similar prices but Xfinity charges a little more than Spectrum. That tiny cost difference is enough to make Spectrum the winner in this regard.
So, which one is better?
Spectrum clearly has an advantage over Xfinity. With no data caps, wide availability and reasonable prices, Spectrum wins the competition. However, when you look at the bigger picture, both the companies are performing exceptionally well and customers are quite satisfied with each of them.