The Dutch rock/jazz guitarist is probably best known for his being a founder of the prog rock group Focus. The European Guitar Award winner has gone on to do session work with numerous top artists in addition to releasing solo recordings. On this release he is accompanied by Marijin van der Berg on drums, David De Marez Oyens on bass, and Coen Molenaar on keys. Including some Focus work, this makes the 32nd release he's been involved with.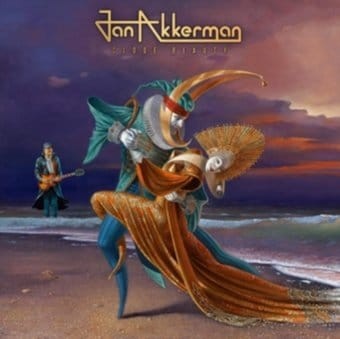 Jan's playing reflects a mix of jazz, Brazilian, classical, Flamenco, Latin, fusion, and just about everything else. At times, in listening to this release you feel like you're in the middle of a Disney movie. Other times you think you're sitting at a Jeff Beck or Steve Vai performance. A lot of the music on this instrumental album could definitely be used in movie soundtracks. There are a lot of tempo changes and there are five songs running over six minutes long.
DSP:
https://janakkerman.bandcamp.com/album/close-beauty
Spiritual Privacy is a funky thing with some super fast riffs running throughout. Retrospection is divided up into four passages, starting out almost Baroque and then speeding up into a fusion, then continues to change pace and take you somewhere else. Passagaglia is a slow melodic piece. The 8:21 long Tommy's Anniversary follows this theme before turning into a jazz guitar lesson. Don Giovanni is a slower melodic offering with some very fast tempo guitar runs. Meanwhile In St. Tropez actually does exhibit some Brazilian attitude. French Pride has a Jan Hammer style groove to it. Good Body Every Evening is styled with a slow progressive groove.
W – https://www.janakkerman.com/
If you're either a jazz or guitar fan you'll like this release. Whatever guitar style you're looking for, you'll find it here. You'll hear things you either forgot or never heard before. Some of the music is reminiscent of laying on the massage table relaxing, while some of it makes you want to try and figure out how to play it. The other musicians do a great job of complimenting the guitar work.
By R.M. Engelman