In the Riviera Maya, you can find an infinite list of hotels if you search via the internet; however, in this article, we want to inform you about the best options that most tourists have.
Either because of the quality of service they offer or for the low rates, they have become the favorites of tourists.
The best thing is to look for hotels that have all the services included, so you don't have to go out. However, there is a great variety which is beautiful and worth staying.
Without further ado, we offer a brief list of the best hotels to consider on your next visit to the Riviera Maya!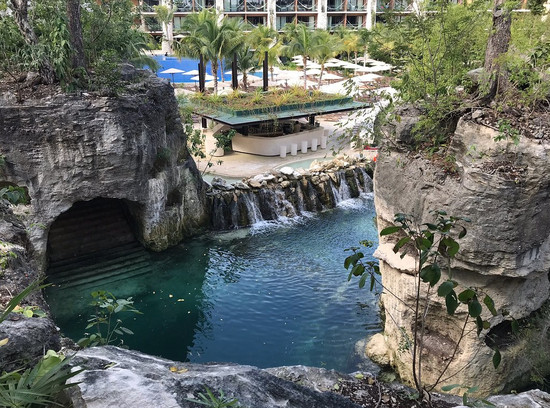 Hotel Xcaret México
We opened with a significant impact on our list, and the Xcaret Hotel is one of the most popular among tourists internationally, this all-inclusive hotel not only has a beautiful design and an excellent atmosphere.
It also gives you unlimited access to all the Xcaret family parks such as Xplor, Xenses, Xel-Ha, Xavage, Xochimilco as well as tours to Xichen and Xenotes.
To be able to move to these parks, the most recommendable thing would be to do a car rental Cancun by City Car Rental, this to move with more freedom to the park that interests you most.
The restaurant offers incredible dishes that will make you remember or learn more about Mexico's cultural heritage, definitely a place full of history and magic at the same time.
Grand Palladium Colonial Resort & Spa
With a fresh Spanish colonial touch, the Grand Palladium Resort & Spa is one of the favorite hotels for national tourism, because here you can have access to different amenities and is excellently located.
The spacious and comfortable rooms that this resort has to make it a great option to travel with a group of friends for a fun trip.
Besides having incredible activities to do during your stay in this beautiful Resort, within which is kayaking in the beach area to which this hotel has access.
To make the most of your time here, we recommend hiring a Cancun shuttle transportation so that you don't have any inconveniences and arrive in time for your check-in.
Paradisus Playa Del Carmen La Esmeralda
Our last recommendation is located in Playa del Carmen; the Paradisus is one of the best hotels in the Riviera Maya, the ideal place to take your family on a relaxing family vacation.
Although this hotel is made to be able to relax and enjoy the beautiful climate of Playa del Carmen and its incredible sunsets by the pool or the beach, many of the tourists who come here prefer to do activities outside the hotel.
For this reason many choose to make a car rental Playa del Carmen, to be able to move more quickly to different attractions of the city such as The Fifth Avenue or the famous "Parque de Los Fundadores".