Los Angeles-based Australian alternative artist, Mel Stirling, has officially released her debut EP, Standing to Fall, to all major digital music distributors.
After years of writing, rehearsal, recording and production, Mel Stirling has independently delivered six harrowing tracks that were officially launched at the world-famous Whisky a Go Go in West Hollywood.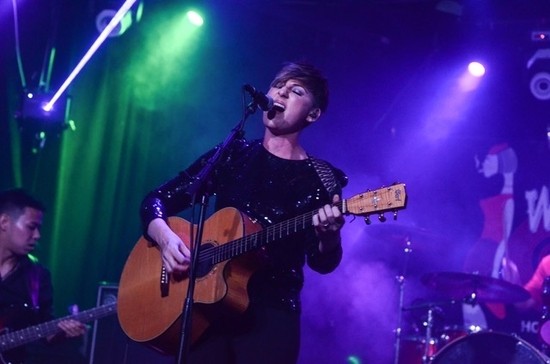 Whisky a Go Go
8901 Sunset Blvd, West Hollywood, CA 90069
https://www.whiskyagogo.com/
Mel Stirling said she was ecstatic to finally unleash these long-awaited songs on her fans and that her concert at one of the most famous rock venues in history marked a cornerstone in her music career.
"I'm glad but primarily relieved to finally put these songs out into the world. This EP has taken many years to complete and I can't believe my first show in the United States was at the Whisky – where every rock musician aspires to perform."
Pre-production on the EP started after Mel Stirling left the Australian military and moved to Los Angeles in 2013. Inspired by her military service, the majority of the songs were recorded inside her closet in Hollywood.
"It's funny because at the time I was just trying to decompress and vent by recording some rough demos so I had material to work on when I eventually returned to Australia. In an attempt to block out the noise coming in from Hollywood Blvd, I recorded inside my closet with a laptop, microphone and acoustic guitar.
"Afterwards, when I started experimenting with the recordings in Logic Pro, I realized I had captured a really unusual sound and decided to use them as the basis for the Standing to Fall EP."
Standing to Fall is available on all digital platforms including Spotify, Apple Music, Amazon Music, Google Play and Tidal: https://ffm.to/z3gr8j4