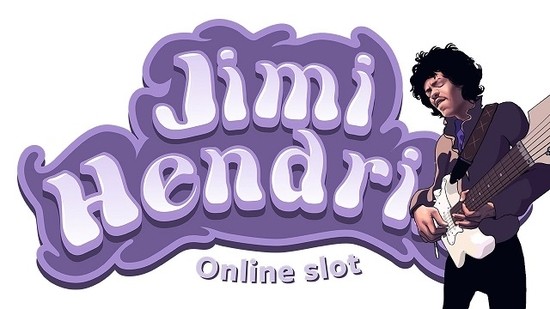 A typical online casino will have 100s of games in its library. While some of those titles will be classic card and table games that have been around for decades, even centuries, the majority of slots and arcade games are new creations, and those games need a variety of themes to stay fresh.
One well that seems to be bottomless in terms of coming up with these themes is the world pop culture. Casino games developers will license material from movies, tv shows, video games and just about everything else under the cultural umbrella. The results can be spectacular, especially when it comes to big-budget action games.
However, one of our favourite 'genres' of this new wave of pop culture games is based around music. In fact, some of the biggest music stars have jumped into the world of casino, licensing their sounds and imagery to a host of games developers. Live roulette is still the most popular online game, but if you are a music fan, the new generation of music games will turn your head. Below we look at some of the best:
Jimi Hendrix Slot – NetEnt
Crosstown Traffic, Purple Haze, Little Wing, Foxy Lady – all the Hendrix hits are celebrated in this brilliant game from NetEnt. Indeed, what we like most about this game is that it goes all in for the music, featuring several hit songs from the rock legend's library. Moreover, Hendrix's music is used to 'power' the game more so than any other on this list – it's almost like listening to an album. But don't be fooled into thinking this is a novelty casino game, as big wins are also on offer.
Grease Slot – Playtech
Ok. A bit of a gear change from the hard sounds of Jimi Hendrix here. The Grease Slot machine, of course, celebrates the hit movie, and it features several of the songs that you secretly love but will never admit to doing so. Again, like the Hendrix slot, the fun element here is that the developers use the music to good effect, basing bonus games and special features around the songs. Top stuff.
Guns N' Roses – NetEnt
If you think Guns N' Roses are now somehow irrelevant, then it's worth noting that the band's reunion tour has raked in hundreds of millions of dollars – and it's still going on. Like them or loathe them, the Guns N' Roses slot celebrates the band's music heyday. In short, you will hear the sounds of Appetite for Destruction and Use Your Illusion, and nothing from the later disasters like Chinese Democracy. There is brilliant imagery used in the game, too.
Motorhead Slot – NetEnt
Have you noticed a theme here? A lot of the musicians that lend their music to develop casino games are rock bands. In a way, it's perfectly logical, as the high-octane sounds create the perfect atmosphere for gaming. Motorhead slot follows a similar pattern to the rock games on this list, with the music complementing the gameplay perfectly. There is one notable addition to this game, though; footage of the band live in concert. A cracking game from NetEnt.
Dirty Dancing – Playtech
Not the type of movie you would expect to base a casino game on, but Dirty Dancing has plenty on offer musically if you like 80s power ballads and schmaltzy love songs. Still, the game is a lot of fun and something of a must for fans of the movie. We also like the use of movie clips, which are spliced through the various bits of gameplay. The game also carries a huge progressive jackpot.