Jon Mykal, with his oftentimes old school soul music, is – in his words — bringing back that "fireplace and champagne" feeling to music. If you love greats like Donny Hathaway and Barry White, chances are good you'll also love Mykal. So, let's let Mykal tell us a little bit more about himself.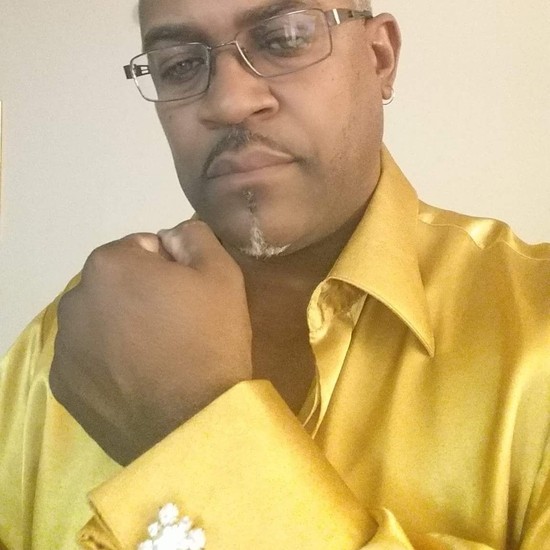 Q: Let's start with the song, "Grown & Sexy." Usually, songs about being 'young and sexy' are more common. What's the story behind this song?
Jon Mykal: The fact that songs about being "young" and sexy are more prevalent IS the problem.  In my experience performing live both with a band, and without, I was always approached afterward and complimented on my ability to bring music that could be appreciated by the grown and sexy. When women my age talked about themselves, it was always through the lens of BEING grown and sexy, but no one had ever made a song about it just for them. When I got in touch with my friend Dre LeSean from "Tha Orphanz" crew (fantastic producer based in Phoenix, AZ) he was able to bless me with the perfect track for a mature woman to move her "voluptuousness" to.  The rest is soon to become history.
Q: Who are some of your vocal inspirations? Which artists do people sometimes say you sound like?
Mykal: My vocal inspirations include but are not limited to: Luther Vandross, Jackie Wilson, Sam Cooke, Peabo Bryson, Jeffrey Osborne, Howard Hewitt, Marvin Gaye, Stevie Wonder, Charlie Wilson, Prince, Michael Jackson, and many more of "The Masters."  Although their influence can clearly be heard in my delivery, I'm blessed to be able to say that I still sound like "Me."
Q: A lot of your music has an old school vibe. What about that era is missing in music today, and what are you trying to bring back with your music?
Mykal: There's so much drama in the world, that I think the drama has spilled over into our music unnecessarily.  We are still telling stories, and painting pictures with so much of the negative emotions attached.  There's nothing wrong with that, as it will always have a valid place…but I'm trying to bring that "fireplace and champagne" feeling to the story telling of my songs. I'm promoting the pursuit of love, not just sex…the desire for intimacy, not just the hookup.
Q: You're an entrepreneur during a difficult era to be in the music biz. What are the keys to finding success during these complicated and tough times?
Mykal: I think the key to finding success now is still "consistency."  It has to be present in the presentation of not just the music, but yourself as an artist as well.  I'm an R&B singer.  I'm proud to follow a long line of those called by the same title. I'll represent that in how I write, how I dress, and how I sing…until I'm called home to continue learning from "The Masters" who've gone before me.
Q: Your music is especially romantic; do you think romantic is in short supply these days? If so, how so?
Mykal: I do believe that romanticism is in shorter supply now than when I began my journey.  I think it's because the truth of "romance" being a JOURNEY has gotten sidestepped by promoting the DESTINATION of true love, family, success, and everything else that happens as a result of the romance that sets everything else in motion. It's not gone, just overshadowed, I think.
Q: Do you ever perform cover songs when performing live? If so, which are some of your favorites?
Mykal: I do sing covers sometimes. My favorites include "Breakin My Heart (Pretty Brown Eyes)," "A House Is Not A Home," "My My My," and "Let's Get It On" among others…
Q: Who are some of your favorite songwriters?
Mykal: Among my favorite songwriters are Donny Hathaway, Curtis Mayfield, Babyface, Barry White, Prince, there are too many to name.
Q: Was there a moment in your life when you knew, beyond the shadow of a doubt, that you were meant to be a performer? If so, please describe that moment.
Mykal: That moment came for me at Homecoming weekend, 1988, on the campus of Indiana State University.  Two of my friends and I decided to enter the talent show hosted by the ladies of Delta Sigma Theta singing "After 7's – Ready Or Not".  That show was the first time I'd ever taken singing seriously enough to display myself earnestly, and the reaction from the ladies in attendance (from surrounding colleges and universities) that weekend made it clear: I should continue to take it seriously, and treat it with the respect it deserves.
Q: Is there a target audience demographic for your music, and if so, how would you describe that demographic?
Mykal: The target demographic I aspire to cater to includes the mature-sexy-independent women, and the men who love them; whether they be single, "boo'd-up", or married. If they are sophisticated enough to feel the music and appreciate the message, my music is for them. Age is not the limiting factor, the knowledge that they are sexy…no matter what anyone else thinks…IS.
Q: Is there a regular process for writing your songs, and what does that process usually entail?
Mykal: So far, there is no "regular" routine for writing music or lyrics for my songs.  It is all "inspired."  Wherever that inspiration comes from…I take it gladly.  I just appreciate the opportunity to take people on the journey to express the feelings and emotions that come along with the songs whenever I can.