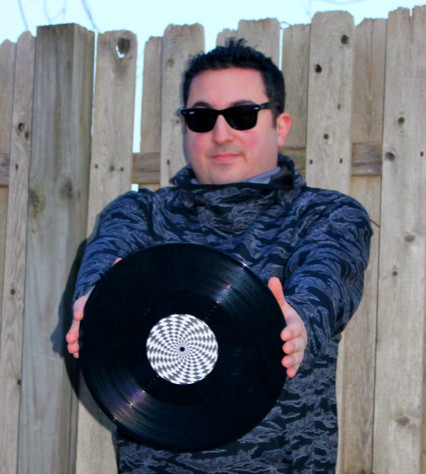 by Nick Christophers
Being in the music business is a tricky nut to crack and even though the avenues to get there are easier due to technology it's still a rough road. Charles Potenza, better known as DJ Potassium, can agree with that statement. He is one of the hardest club DJay's out there who carries three jobs on his shoulders. Besides being a resident DJ he is also a pharmacist and a guest service associate. As a young man he knew that the music game is a tough road so he was smart enough to complete his studies in pharmacy and earn a degree from Rutgers University.
But while at the University is where he took music theory classes and even joined in a band called The Bad Parts. He played bass for the band and began to appreciate music even more. The band would have the opportunity to open for such acts like Fishbone, CJ Ramone of The Ramones, The Pietasters, The Slackers, and others. They played at such places like Vans Warped Tour, The Studio at Webster Hall, and Mexicali Live. His interest would switch from rock to EDM which led him to take music production courses at SAE Institute and Dubspot in NYC. Even though he swamped music genres he still plays the guitar and would hope to incorporate live instruments in his current mixes. When he realized his DJ career started to develop he completed an MBA in Music Management from William Paterson University in 2017.
"It was a very cool experience; the chance to open for a band that once toured with the Red Hot Chili Peppers was amazing. I even remember briefly speaking to their bass player John Norwood Fisher briefly. I am also very grateful to have had the opportunity to play in the Studio at Webster Hall before it was renovated. Many legendary artists have played there!"
Currently, Charles is in a juggling act with three different jobs first at the pharmacy during the day, on the weekends as a guest service associate at Avant Gardner and Brooklyn Mirage and a resident DJ at Eataly Flatiron Rooftop. It is no wonder he has not lost his mind yet. But has managed his time perfectly and has no desire to change his course so far. Since being a DJ he had adopted the moniker DJ Potassium which was a label that a good friend of his gave him and has stuck since. Prior to the moniker he used his real name Charles Potenza, but he soon realized a stage name was needed. Hence enter DJ Potassium.
"It has been a very unique experience DJ'ing on the rooftop there. I never really frequented NYC rooftops before, but now I see their appeal especially on a nice summer night. I mostly play open format there and it has been a fun challenge playing to a bar and dining crowd! Once I played Skrillex's "Rock n' Roll (Will Take You To The Mountains)" there and surprisingly people really liked it. Before this, I had played at The Well in Brooklyn, The Delancey, Pianos, and more."
One area that Charles would hope to crack one day is being hired to do a remix for an artist. He has done remixes for recent contents so far. Charles uses Ableton Live for production and has taken deadmau5's Masterclass online to hone his production skills. Presently, he working on bootleg remixes well-known accapellas. He also produces hip hop beats he hopes to offer rappers in the business. DJ Potassium is a hard working talent that is only due to make his mark in the EDM community sooner than later.