Today Liverpool band Stealing Sheep are pleased to announce news of a March US tour that will span both coasts and will also see them perform at New Colossus, SXSW and Treefort Music Festivals.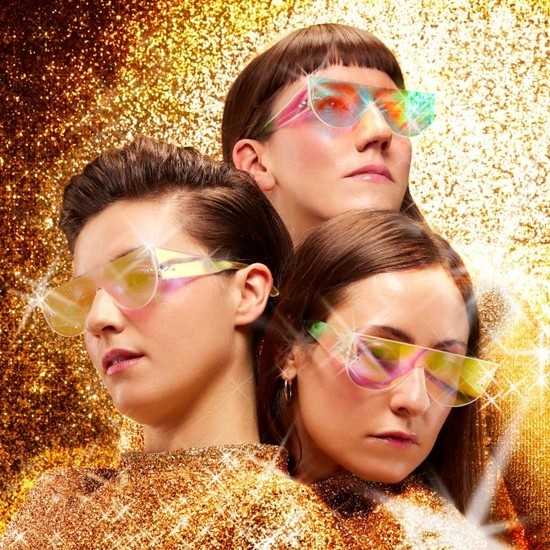 Alongside this news the band have shared a vivid, technicolor lyric video for track "True Colours", taken from the band's acclaimed album Big Wows that was released last April on Heavenly Recordings.
Big Wows is heavier, harder and weirder than Stealing Sheep's previous work. Bold neon pop songs with rave percussion, steelpans, dreamy segues and breathy experiments. The *fsszzt* sound of lemonade opens the album with a hyper-real sense of optimism that progressively reveals the cracks of dystopian irony amidst sugar–coated pop; held together by Emily Lansley's bass guitar, Luciana Mercer's drum kit, Rebecca Hawley's synths, and the trio's swooning vocal harmonies.