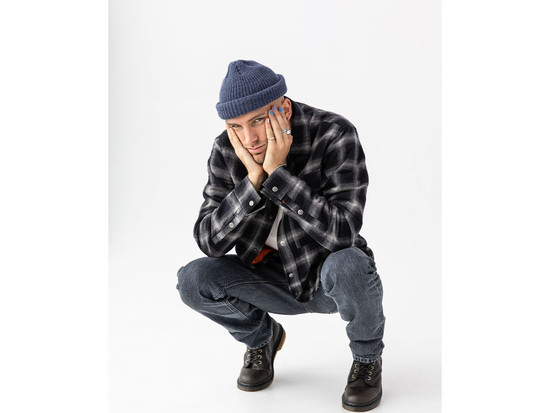 Ambition comes and goes, and sometimes we lose sight of our dreams. But Gavin Haley's music career found him in an unusual pattern. After setting his eyes on a cyclist career, an unfortunate injury led Haley away from cycling and into the direction of Europe's underground music scene. The 21-year-old found a brand in electro-pop, brimming with romantic guitars, introspective lyrics, and yearning soundscapes. The disarray Haley faced caused him to mature rapidly, allowing for the life lessons he was taught to be reflected in his music.
And that's paid off: Haley is currently signed to Red Bull Records and has been greeted with success on his releases. He's built a following of 36.8k on Instagram and over 900k monthly listeners on Spotify. His first single, "Fades Away," landed on Spotify's Viral 50 Chart in Australia, The UK, and America. Currently touring with Ashe, the Californian pop singer and songwriter, the pair recently released "Cold in California" together. Haley finds inspiration from a handful of old school and new school artists, influencing his music to be nonconforming and to focus more on the storytelling narrative.
Who says boys can't cry? In his new song and video "The Way That I Am", Gavin Haley has realized that holding back emotions is only harming him in the long run. While it's easy to withdraw and shut down to protect our selves emotionally, being vulnerable is the only way to have healthy relationships. The song features pop vocalist Ella Vos, and in Jared Asher Harris's video for the track, we can see Haley and Vos struggle to form a true connection as they're close but distant. Shot in a vintage, super-8 style – with 80s clothing to match – "The Way That I Am" has a heartfelt, nostalgic vibe.