The magical year of 2013 birthed not only a new era but also introduced the presence of a soulful new songstress whose music would unify its average listeners down to the core. Flower Child began to put her ideas on wax and brought reality to what was once a lifelong dream. Since that time thousands have come to know and enjoy Flower Child's original sound. One which could simply be described as magical and evolved essence of soul and hip-hop. It is a zestful recipe that pays homage to the likes of Earth Wind & Fire, Marvin Gaye, Roberta Flack, Lisa "Left Eye" Lopez, Mc Lyte, and Lauryn Hill.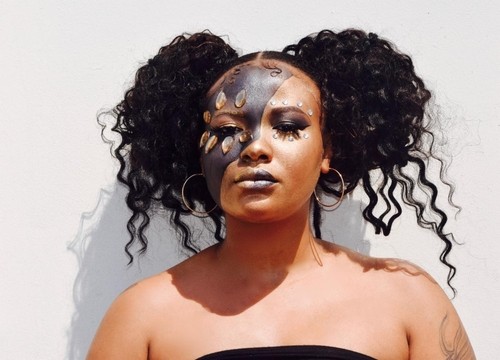 https://www.instagram.com/_flozilla/
While blending in a refreshing breath of uniqueness to stir the soul, awaken the ears, enlighten the mind and move the body. Flower Child has taken her musical prominence to new heights on the theatrical stage, live concert venues, and most recently on her premiere solo recordings featured on itunes and all digital music streaming services. Flower Child holds the title as Dallas' 2018 "THE ONE" competition, featured at The House of Blues.