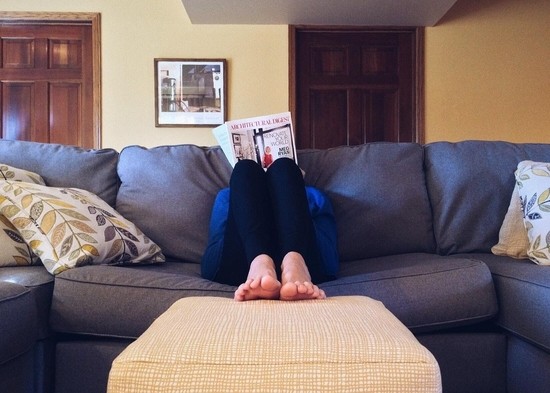 A sectional can bring a pleasant, casual ambiance to your living room. But if you're going to have one, you might as well get a quality sectional. Of course, everyone wants the best furniture they can afford. Yet, quality is more than a luxury. Here's why it's a real necessity.
Looks Better
If you get a cheaply-made sofa, it's never going to look as good as you hoped it would. As soon as it's delivered, you may begin to see defects in the materials and craftsmanship. Then, as the inferior fabrics fade, tear, and wear holes, it starts looking like something you picked up on the side of the road. But a quality sectional will not only look great when you first get it; it will continue to look fabulous for many years to come.
More Comfortable
Low quality furniture tends to have thin cushions. Even if the cushions seem thick when you get the item home, they will go flat very quickly. Padding around the corners and edges isn't adequate, so you get bumps and bruises from the sofa. When you choose a quality sectional, though, cushions are made of resilient foam that doesn't go flat. Every corner is sufficiently padded so you don't have to worry about banging up against something hard.
Doesn't Break Down
It might seem strange to think of being injured on a sectional. But if you talk to someone who has fallen through the seat of a sofa with a flimsy frame, you'll hear just how much it hurts. Of course, you want yourself and your family to stay safe. At the same time, you want to be able to use your sofa the way it was intended to be used. That's why a quality sectional is so beneficial. It stays firm and holds you up easily. You never get the unpleasant surprise of breaking it through when all you do is sit down on it normally.
Lasts Longer
You invest time searching for a sectional as well as money purchasing it. And if you really like it, you want to enjoy it for a good, long while. But a poorly-made sofa isn't going to hold up for very long. Before you know it, you'll have to replace it with something else. That means more time searching and more money spent. When you go for quality, you can keep using the sofa comfortably for many years to come.
Manufacturer Backs It Up
So, what happens if something is wrong with the sectional when you get it? If you choose poorly-made furniture from a little-known brand, chances are you're stuck with it. However, if you purchase a quality sectional from a reputable brand, they will stand behind their products, replacing it on warranty in the rare event that it doesn't live up to your expectations.
Strong materials, excellent construction details, meticulous craftsmanship, and a manufacturer's warranty are all signs that you're looking at a sectional that is of the highest quality. That's exactly what you need if you really want to enjoy the furniture you buy.