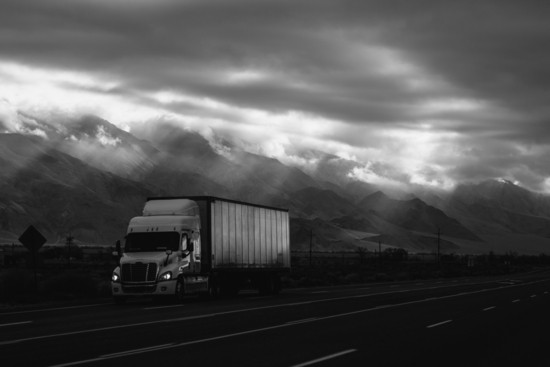 Before I chose to move to Nevada, I wanted to do the right research. Not only did I check out what to expect when moving to the area, but efficient tips when moving interstate. The moving process was still a stressful time, but learning how Nevada is and preparing for the move made it a good experience.
If you want to learn more about moving interstate to Nevada (and even other areas), then read on! I'll share my top ten moving interstate tips to follow.
Top 10 Moving Interstate Tips
Interstate moving can be as expensive and tedious as moving to different countries if you don't prepare correctly! With that said, here are ten tips you should consider the following:
1. Plan It Out
Make sure you sit down with the entire household to lay down your master plan and to-do list. Prepare a strategy for packing and start categorizing what you can pack, who will take care of what, and more.
2. Start Early
Moving will be long, so create a timeline and give yourself a lot of time for you to prepare. Make preparations in advance and call out your chosen moving company two weeks before.
3. Organize the Old and New Home
Your new home should also be prepared and renovated as needed, may it be painting or room upgrades. Besides this, you should also organize your packing, instead of throwing things into boxes randomly.
4. Pack Fragile Items Smartly
If you want to save up when packing fragile items, consider using clothes, clothes, or towels you have at home. You can also use newspaper, which holds your items well.
5. Hire a Good Moving Company
You must have an efficient moving company to work with you throughout the entire process. There are interstate moving companies that can help pack and place bigger furniture and appliances to prevent injury and time wastage.
6. Keep Important Items With You
Always make sure that you keep all crucial documents and valuable items like jewelry with you. Don't place them in moving vans or random boxes, as you may need them when in your new place!
7. Forward Your Mail and Notify Your Utility Companies
Before you move, make sure that you let USPS know about your changes in address and rent a PO Box in the city you're moving to. Also, notify your new utility companies to prevent coming into a home without electricity!
8. Getting Any New Documents
You may need new IDs and documents, such as driver's licenses and other identification with a new address. Research what IDs you'll need for your new state, as well as what exiting IDs need to be replaced.
9. Take Inventory and Save Your Moving Receipts
Always take inventory of whatever items you're moving, as well as its condition, to make sure that you can deal with your moving company in case of any damage or losses. Save the moving receipts as well, which can even deduct any expenses or taxes!
10. Keep a Good Attitude!
Moving will never be perfect no matter how much you can prepare for. But when things go awry or stressful, don't fret and continue working past it! That way, you can get the process done quickly and without sour memories.
Things to Expect When Moving to Nevada
Now that you know different tips on interstate moving, here are some things to know about Nevada before living there:
Las Vegas, Nevada's biggest city, is one of the sunniest cities around! This lessens Seasonal Affective Disorder, though expect a lot of hot days throughout the year
The Nevada landscape is beautiful, as you're near nature-filled areas like Lake Tahoe or Red Rock Canyon. Expect to do a lot of adventurous outdoor activities such as fishing, hiking, swimming, climbing, and even skiing
You don't only get to do outdoor activities, but if you like the busy city and atmosphere, you'll love partying it up in Las Vegas. BUT, this may be a con for
some who don't like touristy atmospheres and crowded areas with alcohol and gambling
A great advantage when moving to Nevada is that there is a lot of housing available at reasonable prices. Furthermore, there isn't state income tax and the cost of living is reasonably low with a solid economy and good job opportunities
Wrapping It Up
I hope my tips and experiences moving interstate to Nevada helps you with a successful move. So follow these tips and find a company to help you start the whole process now!
If you have any questions or would like to share your knowledge on interstate moving or living in Nevada, then comment below. I appreciate all your thoughts.