Whether he's slashing through the iconic verses of "Ask the Lonely" or marrying heavenly harmonies together in a heart-warming rendition of "I'll Be Home for Christmas" alongside the legendary Michael Omartian, Jeff Coffey proves that he has the vocal chops to sing just about anything he wants to in his new record Origins, Singers and Songs That Made Me, an album that sees the acclaimed singer touching on his roots and getting back to songcraft basics. Coffey straddles a monstrous guitar melody as crushing as a tidal wave's wallop in "Baby It's Tonight" with as much of a commanding presence as he's got in the slow ballad "Who Wants to Live Forever," and although there are some moments – like his searing take on "Back on My Feet Again" – that are even more anthemic than we're expecting them to be, there's never an instance where overindulgence and bombastic theatrics take the place of sonic integrity in Origins, Singers and Songs That Made Me. I've always had mixed feelings about cover albums, but in the case of this hot new release from Jeff Coffey, his is an LP that any pop fan would be wise to take a peek at this season.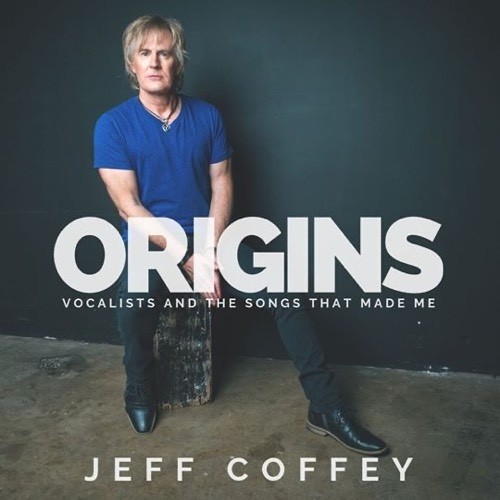 URL: https://www.jeffcoffey.com/
Not every song on this record is a stadium-shaker, but I would be lying if I said that even in its most balladic numbers (like the passionate rendition of "When We Dance"), there isn't a sense of larger than life musicality following every verse that Coffey sings. He's got a really great energy throughout the tracklist, and in complicated vocal compositions that demand a lot out of his skillset like "Fooled Around and Fell in Love," the electrifying "Waiting for a Girl Like You" (which gets a kick in the pants that was missing from the original version by Foreigner) and "I Can't Make You Love Me," he exudes nothing but swagger in each song's climactic fever pitch. Powerhouse moments are plentiful in Origins, Singers and Songs That Made Me, and from the swing of "This Is It" to the pendulous strut of "Who Wants to Live Forever," there's scarcely an occasion on which we feel like we're getting anything less than the full-monty from this brilliant vocalist.
Guitar melodies compete for our attention alongside a stately verse from Coffey in "It's Only Love," but compared to the piano punch of "New York Minute," they don't stand much of a chance of catching up with the man of the hour. Most of the material on Origins, Singers and Songs That Made Me is ultra-familiar to the average pop consumer – after all, you're more likely to turn on the radio right now and hear "Maggie May" or "Maybe I'm Amazed" somewhere on the dial than not – but the fact that Jeff Coffey makes it feel so contemporary, smart and original is a true testament to his abilities as both an arranger and a vocalist. He's got a way with tracks like "Magic Power" that critics like myself hear on an incredibly infrequent basis in this business, which leaves me to think only one thing; if he's this good at hammering out the classics, we've got a lot to look forward to in his future original output as well.
Gwen Waggoner