Ever since Shopify stepped into the e-commerce industry it has made business easy to manage and has helped even the small business owners to reach a wider customer base. Shopify has several plans for its customers which helps them in setting up an amazing online ecommerce store.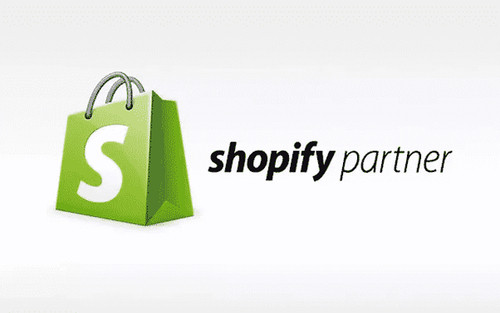 Shopify runs a special program called the 'Shopify partner program'. Shopify partner program members are the people who play a crucial role in setting up a connection between the business owners and Shopify. They introduce new merchants to Shopify and if the merchant wants, then they provide complete management and setup support too.
In this blog, we will talk a little about the Shopify partners program and also about the conditions when a merchant needs them.
Who is a Shopify Partner?
As we have already mentioned, Shopify partners are members of the Shopify partner program. These people offer a wide range of services both to the Shopify as well as its merchants. They are highly skilled at offering comprehensive support and resolution services.
They help Shopify by introducing merchants to the company, and when it comes to helping the merchants, they provide A to Z solutions – from setting up a store to maintaining it and ensuring its smooth performance.
With Shopify partner login, these partners access their account from where they can get in direct touch with customers that are merchants on Shopify. This accessibility comes out as an advantage for both the merchant as well as the partner. Shopify partners offer a range of services to their customers that includes-
Setting up and migrating stores
Shopify partners help customers set up their store on Shopify, and they also come in the picture if a customer wants to shift their store from some other e-commerce platform to Shopify.
Merchant Support
Shopify partner login service also helps Shopify to get in direct touch with merchants and solve their problems and queries related to Shopify. This feature benefits the customers in a way that they get access to a permanent guide who has the professional knowledge of the e-commerce business. So, if you are a new merchant looking for steps on how to run an e-commerce store then you need a Shopify merchant to guide you, in order to help you grow your business. According to the Shopify statistics, Shopify partner program has turned out to be a huge success as 1 out of every 3 customers who join Shopify seek help from Shopify partners in order to grow their business.
Create Apps
According to stats provided by Shopify that is based on merchant reviews, around 87% of total Shopify merchants agree that they completely rely on Shopify smartphone apps to run their business. Shopify partner login also allows the partners to create and sell apps and themes to Shopify merchants, on either one time payment basis or on subscription.
Do you need a Shopify Partner?
So, now that we know about Shopify partners and their expertise in setting up a business model for a company. Let us talk about the need for a Shopify partner.
It is no secret that running an online business can turn out to be a hectic and draining job that can take a lot from you. If you have a growing business that you are willing to grow then taking help from Shopify partners can prove to be of great help. But, before seeking help from Shopify partners make sure that your business model has that kind of momentum that needs just a little push. Because efforts to push a failed business idea only make it worse, so ensure that first.
If you are convinced with your business idea then don't think twice before seeking help from Shopify partners because you may know about your business but when it comes to taking a business online things change rationally. In such scenarios, seeking help from the Shopify partners can be one of the best and most profitable choices that you make in your whole e-commerce business career.