New Zealand Hip Hop and R&B artist, singer and songwriter VALLÉ released his brand new single 'STAR', taken from his highly anticipated debut mixtape titled Care For Me, which is set for release on December 20. 'Star' comes on the back of a trio of singles, 'Pluto', 'Calling You' and 'No Love', which Vallé has released this year to rave reviews from fans and critics alike, leading to over 100,000 streams on Spotify alone, for the emerging Christchurch artist.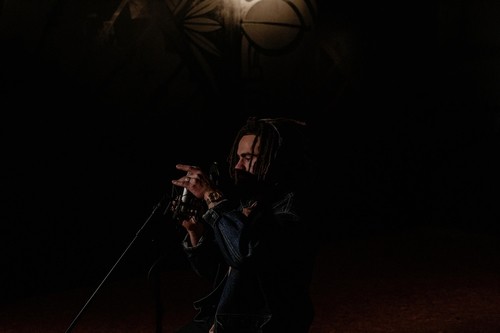 Produced by frequent collaborator and fellow New Zealand native Struan Finlay, 'Star' sees Vallé spilling out his heart and wearing it on his sleeves in typical Vallé fashion. Written immediately after an argument with his wife, the smooth and emotive track fuses rap and R&B together seamlessly, led by a glorious bass-heavy slow building musical backdrop, over which Vallé reminds himself of all the times his spouse and life partner has stood by him, as he pays homage to the 'star' that she is to him.
Speaking about how the song came together, Vallé says 'Star' is "a song I wrote out of an argument with my lady, it came directly after an argument we had just had one night. I was frustrated and couldn't sleep, so I started writing to vent, but by the second verse, I realised something, and I reminded myself that when I had nothing, she still rode me, and she was still about it, so when times get tough and disagreements occur, as they always will, I need to remind myself of all the times she has had my back, just as I did when I was writing this song".