Thousands of people want to ride a motorcycle for daily transportation or for pleasure. You might have admired bikers from afar, but never got into it. Now that you have the money and the time, you want to get started. Here are some of the practical things that you should know about beginning to motorcycle.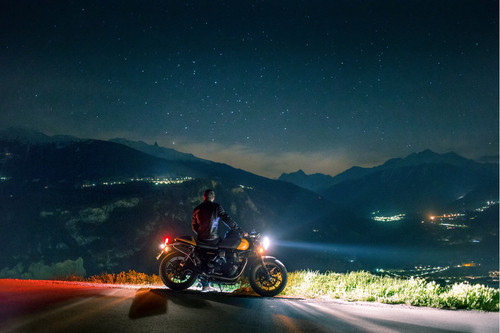 You Should Apply for a Special Permit
While you may have a driver's license for using a regular vehicle, your geographic region may require another permit to use a motorcycle. Check your region's vehicle licensing regulations to understand what you must do to get a permit for riding a motorcycle. Make sure that you follow a region's regulations to avoid a financial fine or an arrest while you are using your motorcycle. If you need to pass a driving test to receive a license, then you may want to enroll in a special class that teaches you how to use a motorcycle correctly.
Have the Insurance Required for Using a Motorcycle
Before using your motorcycle, contact your insurance agent to buy a policy for the item. If you already have vehicle insurance for an automobile or a truck, then the insurance agent can add motorcycle insurance onto your policy. You will need to supply your insurance information to the licensing board in your region, and you should always carry your license and insurance information with you.
Prepare for Legal Issues
As an adult, you should prepare for any legal issues that can occur when you are using a motorcycle. This includes having a motorcycle accident attorney who you can call for assistance when you are involved in any type of collision. This expert can help you when you are the cause of an accident or if you are the victim of an accident. Don't provide any unnecessary information to law offices before you talk to your lawyer.
Wear Protective Gear While Using a Motorcycle
It is a good idea to wear safety gear while using a motorcycle to prevent a variety of injuries. The items that you must have include a helmet with a visor to cover your eyes along with gloves and heavy boots. Make sure that these protective devices fit you properly, and also, remember that a passenger should also wear safety gear. You should cover your arms and legs while using a motorcycle to avoid any abrasions or cuts from flying debris.
Last, you should carry some tools with you in an attached bag or a compartment on the motorcycle, helping you to make minor repairs while you are traveling.