I had the pleasure to work with the super-talented and highly optimistic Radio Drive once again and couldn't be happier! Radio Drive's music oozes with positive messages and pleasant melodies that will lift up your spirits for days to come. The new album, 'In The Light', is no exception to this rule as the record is jam-packed with uplifting and inspiring songs. This is the exact kind of album we need in our world and society today because it will provide us hope for a promising future.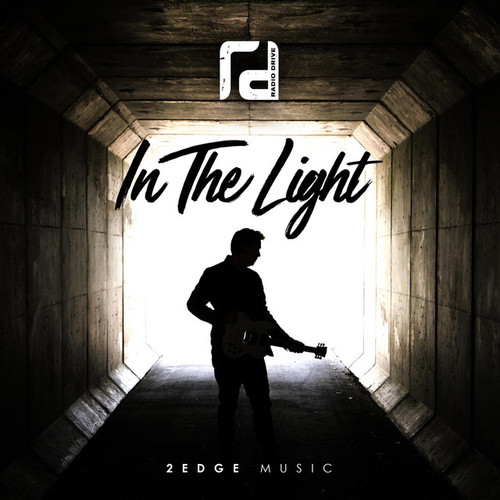 I recently wrote an article for Radio Drive that's been picked up by affiliates of NBC, ABC and Fox News across the USA, (https://skopemag.com/2019/10/19/emotions-running-high-for-radio-drive), highlighting all of the current accolades & accomplishments for the one-man band and the list continues to grow! Since its summer release, 'In The Light' has received global airplay on Indie radio stations, feature artist spots, stellar write-ups and top spots on Indie music charts nationwide. Radio Drive's 'In The Light' featured a virtual album release party on NetFrance Radio presented by celebrity journalist & podcast host Candice Marshall,
A standout single on the record titled "Moving On" received The Top Finalist Award for Best Rock Song from the The World Songwriting Awards and continues to remain at #2 on the ToP INDéCOUVERTES Official European Independent Music Chart.
'In The Light' is the sixth full album release from Radio Drive and in my opinion is just masterful work. Kevin Gullickson is the man behind Radio Drive creating an infectious blend of music that incorporates elements of: Alternative, Rock & Pop. This new record is one that Radio Drive should be extremely proud of because the recordings are full of heart, full of purpose and full of flavor. There are nine tracks on the album and each song has its own identity and own story. The record starts up with a song titled "First Time" proving that this isn't Radio Drive's first rodeo. The listener will hear a driving rhythm and catchy beat & tone on "First Time" where the entire song is vocally appealing. Next up is "Come With Me" that offers up a cool rock sound that is contagious and an instant fan-favorite anthem. You will continue to clap along on the following number, "Moving On", that gives off such a happy vibe making you feel good from head to toe. I honestly don't want to Move On right away because this track is so much fun, but the show must go on! Moving forward, "Life" is heard next and what a powerful song this is. You will get all aspects of "Life" with the good times, bad times and everything else in between proving to be a helpful tune and useful tool. The lesson here is to live "Life" to the fullest and to never take a second for granted. Track five, "Take Hold", will instantly grab you with sweet audio effects along with motivational & inspirational lyrics. With lines like: "Keep your head up" and "Go and begin to live out your dream", one can't help but get hooked on "Take Hold". On the song "I Have A Voice", the listener will pick up on a slowed-down tempo with a power-packed voice from Kevin Gullickson. "I have a voice that will not be ignored" is the theme here and one voice that will not be denied. Track seven, "One Life To Give", is just pure kindness & compassion where it's all about giving fully of one self onto another. Radio Drive provides a golden lesson here with words like: "What I have is yours" and "One heart, one life" proving that we're all in this together. Additionally, I love the spiritual reference here on "One Life To Give" where Radio Drive emphasizes the point that "God gave us all we need, now it's up to you". I say AMEN to that! On the next song, "What Went Wrong", questions arise like "How can I carry on?" while giving off an incredibly strong presence. Radio Drive ends in style on "Under The Milky Way" showcasing Kevin Gullickson as a guitar guru. "Under The Milky Way" is a fantastic finish and perfect way to end 'In The Light'; shake it up, rock the boat and always stay true to yourself.
It makes my day to see Radio Drive continuing to receive major recognition and numerous awards; much deserved! 'In The Light' is more than an album for Today; it's an answer that also serves as a guide for life. You can purchase the entire record from these popular streaming platforms:
https://music.apple.com/us/album/in-the-light/1476446726
https://music.amazon.in/albums/B07WNQ8V2K
https://store.cdbaby.com/cd/radiodrive10
I hear Radio Drive loud & clear, so always remember to stay 'In The Light' and the rest will follow.
http://www.facebook.com/radiodrive
http://www.twitter.com/radiodrivemusic
https://www.instagram.com/radio_drive/
By Jimmy Rae + (https://twitter.com/2JRae)