Probably as many people don't know about Luke's accreditation outside of the band Toto as those who do, but there is a short list of musicians with his overall accomplishments. Many of the industry luminaries started out their careers as studio musicians/hired hands. Luke explains how he and the other California childhood friends that formed Toto became go to guys in the studio. They joined the ranks of other luminaries like The Wrecking Crew, The Funk Brothers, and countless others including Jimmy Page, Dick Wagner, Bernard Purdie, Jeff Beck, Glen Campbell, and John Paul Jones. In many cases since the beginning of recording, many of the session/studio players weren't even credited on the records, leaving them anonymous except to other musicians. These top studio cats made it possible for countless artists to be successful, and for the most part then went on to form industry impacting groups.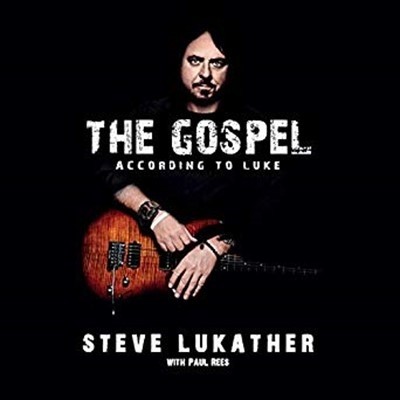 The book explores the music scene and it's changes and nuances from the 1970's through the present. The industry itself is also given an honest insider look. Luke goes into detail about how Toto's members families were in somehow connected to the entertainment industry. There is a lot of emotion here, weaved in with the fun stories and observations. Losing close friends, family members, band members, having a child with a disability, and divorce all tried to stand in the way of his career.
Life on the road is tough, but the tough find a way to survive and flourish. I know personally that It's a big commitment being on the road continually, but there's also an almost addictive overwhelming drive and sense of accomplishment that make you want to stay out there. An example is the crab guys on the show Deadliest Catch. They can't wait for the season to end so they can get back home, and after a brief rest they can't wait to get back on the water again. As in any profession, for your own sanity and success, it's paramount that when dealing with business associates or interacting with fans and audiences, you have to put everything else aside when you take "Your" position on "Your" center stage. You have to put on your game face, have fun and show it. Luke has become a master at it and lets his enthusiasm show.
There's a great forward by Steve Vai, a Q&A with Toto's David Paich, and observations and commentary by other musicians. They are documenting the conclusion of their 40th anniversary, 40 Trips Around the Sun Tour with the 40 Tours Around the Sun releases available in CD, LP, and DVD/Blue-Ray formats. Luke is a fun guy and great storyteller. All fact and straight up opinion, no BS. He had me laughing when I interviewed him years ago, and again when I saw him a few weeks back. He told me that he's working on a second book, so keep your eyes open and get ready!
Info – http://www.stevelukather.com/music/discography/2018/the-gospel-according-to-luke.aspx
By R.M. Engelman