LA-based pop singer Brooke Josephson's upcoming EP reflects her evolution as an artist and songwriter, and marks her most ambitious body of work, so far. Five of the six tracks on "Showin' Up" were written by Josephson and all were recorded in the Nashville studio owned by Zac Brown, featuring talented musicians like Seth Rausch (drummer for Keith Urban), and many others.
"It's a different sound and vibe in Nashville," Josephson explains, "which I so wanted to experience."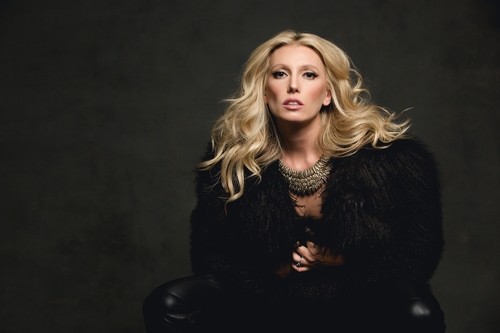 The singer and artist, who plays both piano and guitar, has a Masters in Songwriting from Berklee. Songs she wrote for the EP include "Don't Say" touching on the heartbreak of a fail relationship, "The Lesson" focusing on the need to be ever-present in the moment, and the title track "Showin' Up," a reminder of life's greatest rewards when we all push ourselves to do the work and make the choice to simply 'show up.'
https://www.instagram.com/brookejosephsonmusic/
"I feel like it's a universal theme," Josephson says. "When you make a commitment, whatever it is, and you show up for yourself, it's like a domino effect. You touch other people's lives when you live your truth. I wanted to write an upbeat song about doing that, about showing up."
The new EP will also feature her cover of Bonnie Raitt's "Love Me Like A Man." Josephson puts her own "rock" spin on the song and was excited at how the Nashville musicians helped bring it to life.
Josephson singing "Love Me Like A Man" at the Hotel Cafe':
To promote her last EP "Sexy N' Domesticated," Josephson focused on an LA-based tour, doing shows at The Mint, Whiskey A Go Go, Hotel Café, and other venues, as well as performing in New York. Once "Showin' Up" is released next year, she hopes to tour in other parts of the country. Her first single comes out in January! To learn more visit – https://www.brookejosephson.com/
By – Pam Windsor – @pam_windsor