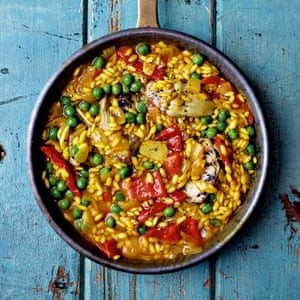 Some people fear that opting for a vegan lifestyle means they'll have to spend more on groceries, won't have enough menu options, will struggle to eat out with others on social occasions and simply won't know how to prepare all those complicated recipes. Fret not. Making the decision to eventually remove animal-sourced products from your life is easier than you imagine. For starters, food choices are endless, so you'll never be at a loss for a delicious meal option. What's more, you won't spend more on groceries and will always be able to enjoy friends, holidays and social events of all kinds. Here's the lowdown on what it means to become a vegan:
You Won't Have to Spend More
Once you know the specific types of things you will be eating, shopping might take a bit longer, at first, but it won't end up costing you more. Plus, you'll still have access to coupons and in-store discounts you've always had. Plant-based food is not a magical, mysterious substance. For the most part, you won't be adding too many things to a typical week's grocery list, but you will be eliminating meat-based products. The bottom line: your grocery expense won't go up or down when you make the switch.
Learn to Read Food Labels
One area where you will develop a high level of expertise is label reading. Indeed, the steepest part of the learning curve pertains to this simple task. In order to figure out whether a bag of chips, for example, contains animal products, you'll have to dig deep and read the fine print on those labels. Some chips do contain animal products, so make that your first bit of food homework now that you are embarking on your new health quest.
Don't Attempt to Go Vegan Overnight
Don't plan to eliminate all animal products from your diet in one fell swoop. In fact, nutritionists say you should ease in to this new way of eating over a period of about one or two months. There's no rush. Take the time to educate yourself about all the new menu items you'll be enjoying and where the best places are to shop. Chances are, you won't have to find a new grocery store but may want to add a stop at the local health food shop every other week or so for specialty items.
Try Vegan Thanksgiving Recipes
By experimenting with a few easy vegan Thanksgiving recipes, you'll be ready to head into the rest of the holiday season with enough knowledge to prepare some great tasting meals and avoid animal-based foods. Here's a super-simple pumpkin hummus recipe you can whip up in about five minutes:
Ingredients:
2 cans chickpeas, drained and rinsed
1 can pumpkin puree (or 2 cups homemade pumpkin puree)
4 tablespoons olive oil
4 cloves garlic
1 tablespoon cumin
1 teaspoon salt
3/4 teaspoon cayenne pepper
1 teaspoon freshly grated nutmeg
The juice of 1 lemon (about 3 tablespoons
Use a food processor to puree all the ingredients until they are fully blended. Serve the hummus with fresh vegetables and flatbread.