This Is How (We Want You To Get High) – a funky, upbeat classic -provides perfect finale to Last Christmas, a new movie inspired by the music of George Michael and Wham!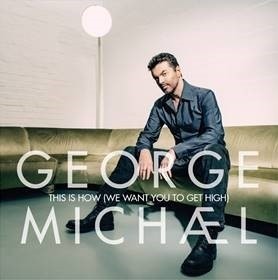 George Michael gave the world some of the greatest ever pop songs, including arguably the greatest ever Christmas record. Now, some 35 years on from the iconic Last Christmas, another festive treat has come for his millions of fans across the world.
This Is How (We Want You to Get High), co-written and co-produced by George Michael and collaborator James Jackman, is to be released by Island Records/Universal Music Group on November 6th.
The previously unreleased track, which was recorded during George's final studio sessions, is his first original material to be shared for seven years.
"We hope fans and lovelies! everywhere rejoice in hearing this great new song written as ever with Yog's immense passion and pride. This new track we proudly send as his gift to you this season to bring you all love and festive joy…..
– Whoever you worship…..
– Whoever you love…."
Melanie, Yioda, Jack and David.