Alisa Chirco performs an impressive balancing act with her single "Norma Jeane." It's a dance song that sounds deeper than mere dance music. The track begins with a sparse melodic groove, combined with finger snaps and equally sparse cymbals. Shortly therein, though, Chirco's strong voice kicks in – a little like Stevie Nicks' singing on "Stand Back."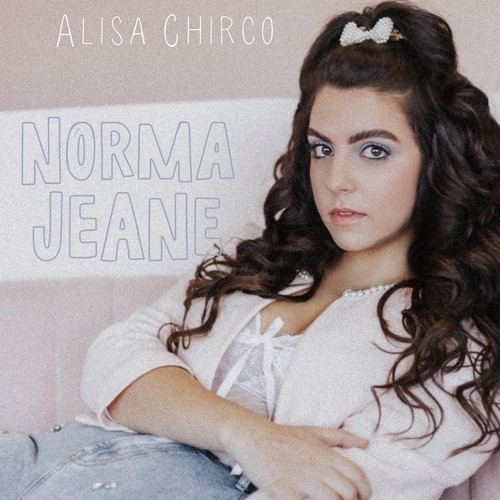 Lyrically, though, Chirco is a little sneaky. She begins by reveling in how this lover brings her that old school love she's been after. Also, the song's title supports her old school wishes. Until Elton John released "Candle in the Wind," his tribute to Marilyn Monroe (and later Princess Diana), many folks didn't know Monroe's real name was Norma Jeane.
Chirco also works in lyrics that aren't typical to most pop songs, which – many times with their moon and June predictability – can sometimes be sung along to almost upon first listen. In one verse, though, she rhymes the city of San Marino along with casino. Sure, there aren't many words that actually rhyme with casino. Nevertheless, these are concrete, descriptive words, rather than vapid declarations of love and lust, and for this we are most appreciative.
Chirco switches back and forth between quiet, reflective sections, and more exuberant parts. Sonically, this song is nearly as retro as its lyrical references. The funky electric guitar that drives it, recalls some of the better dance music of the Eighties. This song sometimes sounds a lot like something Robert Palmer might have sung, with or without The Power Station.
While some of these instrumental elements hearken back to an earlier era, the whole finger snap stuff – which has invaded everything, from pop music to mainstream country – can easily be lived without. Thankfully, this part of the track doesn't last long.
Streaming:
https://open.spotify.com/track/6TEADxei06asPeSFDjyJkU
One can't help but wonder about the kind of artist Chirco will become. Back in the day, while working at a college radio station, we received a really cool, adventurous dance record made by a female artist from Detroit. As we prided ourselves on being cutting edge radio DJs, we all expected her to be one of our artistic best kept secrets. That artist turned into the iconic Madonna, one of the biggest selling pop artists ever. So, you never now. Will Chirco continue to develop as the kind of songwriter that crafts slightly subversive pop-dance songs, or will she try and fight it out with all the other dance divas out there now?
https://www.instagram.com/alisachirco123/
We can only hope Alisa Chirco will take the artistic highroad. She has an opportunity to become a truly transformative performer. With that said, though, it's a competitive, dog-eat-dog music business these days, where artistic development is somewhat a thing of the past. Executives want results, and they want them fast – like, yesterday. If Chirco has wise people around her, though, she will continue to release intelligent singles, like this one. Pop music is not the dirty word many people make it out to be. Music fans, whether secretly or overtly, all wish the very best music was what got played on the radio. Popularity is not an indictment of any music's quality, after all. Whatever happens in the future, though, Alisa Chirco is certainly one to watch.
-Dan MacIntosh