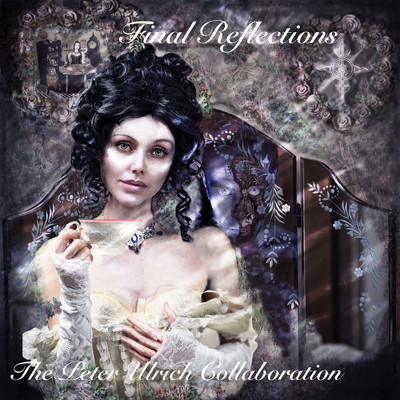 HALLOWEEN – Dark threads have run through all three albums of The Painted Caravan Trilogy from The Peter Ulrich Collaboration, featuring dark folk, world music, gothic and post-rock influences; but never darker than "Severely Blessed" from Final Reflections, the third and final album in the Trilogy. As one reviewer puts it… "darkness returns, as beautifully raspy and expressive vocals (Shane Chapman) guide you through the…brilliantly passionate Severely Blessed….Severely Blessed is a fascinating song, with a few subtle yet flawlessly placed elements of artistry and movement; a definite early highlight."
ABOUT THE PETER ULRICH COLLABORATION:
The Peter Ulrich Collaboration is a collaboration helmed by Peter Ulrich, former percussionist for the iconic Dead Can Dance, the brilliantly innovative band that music historian Ian McFarlane described as world music that "constructed soundscapes of mesmerizing grandeur and solemn beauty… with African polyrhythms, Gaelic folk, Gregorian chants, Middle-Eastern mantras and art-rock". Ulrich met Brendan Perry and Lisa Gerrard, the founders and cornerstones of Dead Can Dance, in London in 1982 and joined the band on drums and percussion. After leaving DCD and after releasing a string of critically acclaimed releases as a solo artist, Peter's next big step was The Peter Ulrich Collaboration.