Miami native Teenear is carving a lane of her own. Now signed to Slip-N-Slide Records, she's been honing her craft since the age of 3, when she began participating in pageants, talent shows, and singing in church. At 15, she started uploading covers to YouTube, and in her 2015, she came out with her debut single, "Friday Night" (featuring rapper Sage The Gemini). She's kept up the rhythm with more singles since then, and with trailblazers like Mariah Carey, Brandy, Aaliyah, and Beyoncé as influences, there's no doubt this star is shooting for the moon.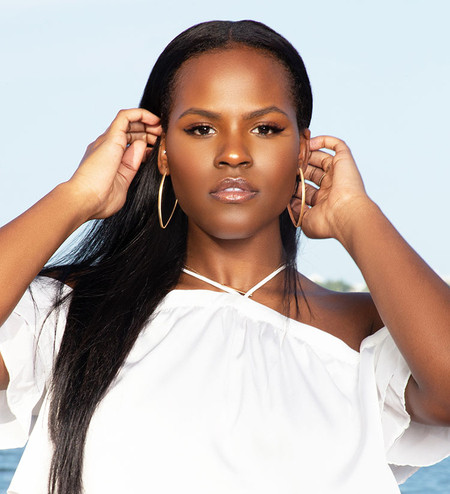 Teenear can be seen performing as a part of iHeart's Juice High School Tour, and even took the stage at the 2017 Rolling Loud Festival in Miami. She teams up with the Miami-Dade County Commissioner Barbara Jordan and the Ted Lucas foundation for an annual turkey giveaway, as well as regularly visiting the Miami Children's Hospital and working with the American Cancer Foundation.
Currently, Teenear working with producers such as Jim Jonsin, Marley Waters, Stereotype, and Lamb. Her latest single, released this fall, is "Dolla Signs." Money and passport stamps from visiting far-off destinations are lovely – but does any of it matter if we don't have the ones we care about? "Dolla Signs" is slick R&B meets catchy urban-pop, with a hook that won't let you go.
This one isn't a traditional music video, but those immersed in the world of dance on YouTube will recognize its stars, dancers Aliya Janell and dance Tallie Brinson. The founder of Queens N' Lettos, Aliya has amassed a following of 2.4 million on Instagram and has also been in a Nicki Minaj video. Tallie, who came to fame as a finalist on America's Best Dance Crew with Strikes All-Stars, has been in films like Endless Love and Step Up Revolution. Together, the couple makes magic, and on-screen for "Dolla Signs," their moves are electric. Tallie leads a blindfolded Aliya into a mostly-dark room, where he puts on a show in front of a single lamp; not wanting to stay on the sidelines, Aliya jumps up out of her chair and into her fiance's arms.