"I really wanted to capture the feeling of seeing your ex for the first time with someone new, says FLETCHER. It's a mix of butterflies, emptiness, your heart sinking and your stomach on fire all at the same time. At least that's what it felt like for me. I hated the feeling, but pretended like it was all love."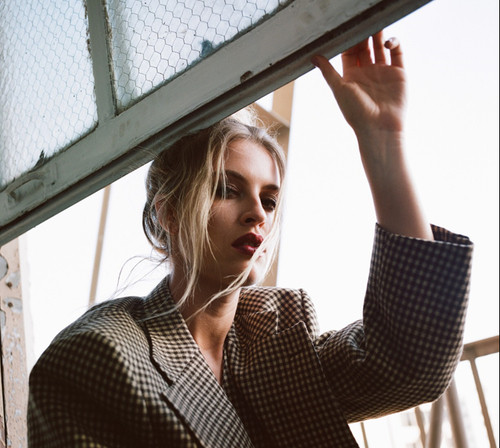 FLETCHER recently wrapped a sold-out headline tour of North America and Europe.
FLETCHER made her Capitol Records debut with her breakout hit "Undrunk," which has amassed more than 100 million streams worldwide since earning the #1 spot on Spotify's Viral Chart. Billboard and GQ named "Undrunk" as one of the best songs of 2019 to date. The single bowed as the #1 Most Added Song at Top 40 – the most impressive debut in five years for a new artist at pop radio. "Undrunk" entered the Top 15 of Billboard's Pop Songs Chart and spent six weeks on the Billboard Hot 100. FLETCHER made her television debut earlier this year, performing "Undrunk" on The Tonight Show Starring Jimmy Fallon. In August, she released her EP you ruined new york city for me featuring the singles "If You're Gonna Lie" and "All Love." The EP was executive-produced by Malay (Frank Ocean, Lorde, Sam Smith).