The holiday season can make you feel mentally stressed and physically exhausted, but there are ways for you to unwind. There are ways to unwind at home or away from home, and you can use more than one of these four ways to feel better during the holiday season.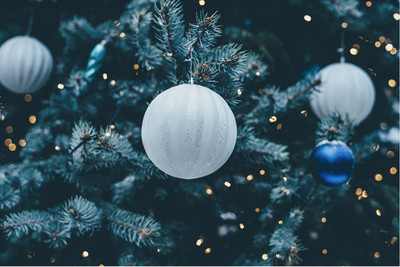 Meditate Several Times Each Day
With meditative practice, you can unwind after a stressful day during the holidays. Simply visiting the supermarket during the holiday season can make you feel anxious because the stores are busier and the lines at the cash register are longer. You also must cope with the horrible weather conditions while you are driving anywhere throughout the holidays. You can meditate at home by closing your eyes and clearing the troubling thoughts from your mind.
Remember to Exercise
Daily exercise can help you to unwind, and will prove to release stress. Physical activity offers mental benefits in addition to keeping your body in shape. You can exercise more by joining a local gym that has elliptical machines and stationary bicycles, but you can also exercise at home by using small barbells or resistance bands. Even just a walk around the block or a quick jog can bring tangible benefits.
Visit Your Favorite Local Day Spa
Spas offer a variety of relaxing services to help you feel better throughout the holiday season. You can have a soothing full-body massage while reclining on a padded table, but you can also have a chair massage that includes bodywork on your neck and shoulders. You may also find it relaxing to sit in a sauna or to have an herbal body wrap. An aesthetician can also have you soak your feet in a special device before giving you a foot massage and a pedicure. Look for spas in your area and you are sure find something that appeals to your needs.
Remember to Keep a Regular Sleeping Schedule
During the holiday season, you may want to attend special events, such as children's Christmas programs, plays or concerts. However, if you don't get enough sleep each night, then you will feel more stressed throughout the day. Try to maintain a regular sleeping schedule as much as possible to keep your brain and body healthier during the busy holiday season.
Get Outside Into Nature
It is a good idea to get outside into nature at least twice a week. You can do this by walking around your neighborhood or riding a bicycle to complete your errands. If you have a dog, then take your pet on frequent walks. Look for a local park where you can walk while enjoying the holiday decorations that are in the area.