Embarking upon a spiritual journey, Rev Peter Unger's soulful voice shines through on "Selah". Quiet confidence runs through the entirety of the piece. Sung with a sense of love, his lyrics reflect upon the utmost principles of faith. By ensuring the song retains an intimate approach he makes sure to speak directly to the listener. A country twang effects his guitar work making sure that it possesses a pitch perfect charm to it. The balance he strikes feels just right for his is a voice that sings with so much experience as he looks in-depth at what faith truly means and how it can help a person rise above.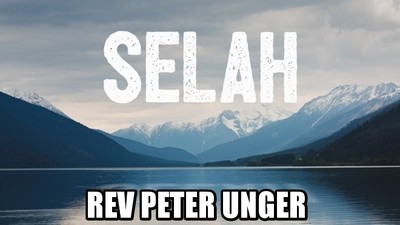 Graceful guitar notes start the piece up with such intense emotion. His raw delivery feels palpable for he truly makes the guitar sing alongside him. It all feels perfect, a dreamy hopeful ode to those who continue on their quest to discover their faith. Done with such taste, he merely offers asides, details on how his experience has been. Everything feels so warm and welcoming, a perfect embodiment of what faith truly means. For the most important aspect of faith, whatever that faith might be, is the sense of community. A togetherness is what rests at the heart of any belief system, bringing people together in wonderful ways.
"Here is a new song. The title is "Selah", a Hebrew word that can mean a "blessing", "forever" or "pause" when used as musical notation in the Psalms."
Audio: https://www.reverbnation.com/revpeterunger/song/31203399-selah-1
On "Selah" Rev Peter Unger continues in his fine vein of uplifting odes to the spiritual journey all must follow at one point or another.