Grey Eyes is the latest single by synth-punk sweethearts Gone Sugar Die. The dark aesthetic of the track fits perfectly with it's release on October 11th; immediately after the group's celebratory performance for the iconic "Emo Nite" at The Echoplex in Los Angeles.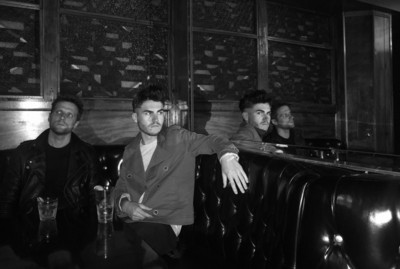 Adding to the star-studded story of the band, the single was announced by Jackass actor and skateboarding legend Bam Margera via the group's YouTube.
Grey Eyes was produced by Marshall Gallagher and mastered by Michelle Mancini (Portugal the Man, Marshmello, Fitz and the Tantrums).
Gone Sugar Die features the super-group work of bassist Mike Hindert (The Bravery), keyboardist and vocalist Patrick McWilliams (The Cut Losses), drummer Anthony Burulcich (The Bravery, Weezer, Morrissey) and guitarist Marshall Gallagher (Teenage Wrist, 3OH!3).