The latest cut of compellingly dark, twisted folk to emerge from her upcoming sixth album 'Immanent Fire' is accompanied by a new video filmed by Kristin Cofer and edited by Amber Beaton.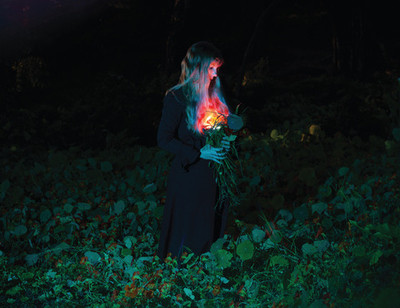 In music and visuals, the 'Washed Away' video sees Emily Jane White sending a clear and timely message about caring for our fragile environment.
Speaking about the new track Emily says:
"'Washed Away' is about how we are severed from our natural world, how pervasive communication through technology dominates so much of our lives. This song speaks to the creative importance of spending time in nature and how it must be seen and valued.
It's a relationship. I feel this disconnect is directly linked to the climate crisis and ongoing destruction of the planet."