58 million YouTube views. 67 million Spotify streams with 3+ million monthly listeners. A summer tour opening for Polo G. Millions of followers across Tik Tok, Instagram, and more. With his first single "Wrong," it can be argued that Luh Kel has had the biggest debut of any artist in recent memory.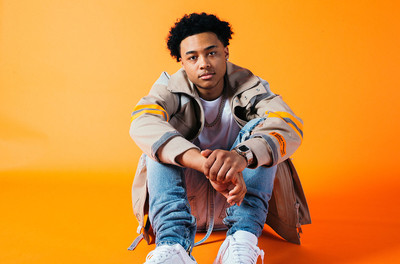 Oh, and did we mention he's only 17 years old?
Luh Kel has fused his youthful charisma with his seasoned ambition to capture the hearts, minds, and ears of a die-hard fan base. It's not hard to see why "Wrong" connected like it did, either, with a melancholy melody of broken hearts and the complications of forgiveness.
His follow up single "Cold Heart" is another fine example of how to turn heartache into an outlet and inspiration. "Wrong" may have felt like the immediate weight being lifted and escaping a bad situation, but "Cold Heart" tickles those emotions that come along 2-3 months down the road. It was the right thing to do, but that person still comes calling and still can tweak emotions and instantly turn things sideways. Sometimes the only way to get past it is to turn the heart cold and don't look back. Astute listeners might also recognize the song as an early melody tacked onto the beginning of another single, "Pull Up."
The new video for "Cold Heart" opens with a shot of Luh Kel watching a news report of his own death as the victim of a car accident with a red, vintage Corvette. As one would expect with anyone confronting their own mortality from beyond the grave, Luh Kel is trapped inside an abandoned Victorian mansion, sheets covering the furniture, windows draped over, and a layer of dust thick enough to measure with a ruler. In his solitude, he finds himself side by side with the girl that he just can't quit, even after he's punched the clock. Even as he's on the outside, she's still keeping eyes on him from behind the dash of, you guessed it, a red, vintage Corvette. Things aren't looking good for Luh Kel…