2019 has produced a lot of really surreal videos across the pop spectrum, but country pairing The Promised offer music enthusiasts something totally straightforward in the video for their new single "We Could Be In Love" that stands as a breath of fresh air amidst the flow of mostly predictable fodder we've seen this season. The video for "We Could Be In Love" is built around a lively performance from The Promised and an equally rich celebration of the very nature of love and romance, and even when the music is as captivating as a summer sunset, it's never so powerful as to distract us from the visual engagement that these shots provide us every time we press play.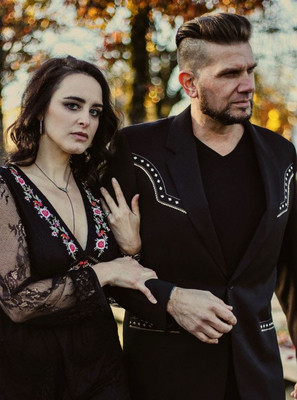 Much like the video, the song that inspired it isn't over-complicated in design at all; quite the contrary, in fact. "We Could Be In Love" is all about its larger than life vocal attack, which uses every inch of sonic space that its afforded to make this single as immense and embracive as a live show would be. The Promised go full-throttle in their execution here, and if they can bring the same kind of energy to the stage that they do to the studio, then they're going to be quite successful once they hit the road and start playing some gigs for American audiences. Country fans to the south of Canada have been craving some vigor in their melodies lately, and "We Could Be In Love" is just the shot of life that has been missing in their regional scenes these last few years.
I doubt that I'm the only critic saying as much this August, but I'm very excited to see a full-length studio album out of these two. This is one of the strongest debut singles to come out of their part of the world this month, and if it garners the sort of accolades outside of Canada that it has domestically, then it's going to be hard for this band's closest competitors to slow down the momentum that they'll have going into 2020. This is an interesting time for country music, and The Promised are definitely impacting the future of the genre in a positive way here.
https://www.instagram.com/the_promised_music/
Gwen Waggoner