Taken from the album Cranial Matter, this version of the single "Turn It Up" is a Dave Lombardo mix of the Primitive Race's track. The album Cranial Matter, in fact, is an album comprised of all remixes.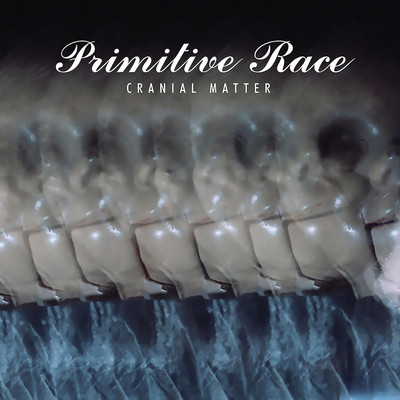 The recording begins with moody keyboard sounds, over tribal drumming. The vocal jumps in, low in the mix, before electric guitars kicks in. Vocals are talk/chanted, more than sung, and the guitars sound close to heavy metal. However, the vocal has a distinctly Gothic vibe to it. This Primitive Race's song reminds one of the Deftones. The Deftones are a band that somehow straddles the line between hard rock/heavy metal, and more gloomy styles of music.
The original version of this track is slightly different. It's a guitar-driven, chugging hard rocker. The vocal is still slow, but the guitars sound a little like Korn music. The lyrics are easier to understand, even though the tone is relatively negative.
STREAMING:
https://open.spotify.com/track/56cpGXawwwUqfCnThYzeEz
-or-
https://primitiverace.bandcamp.com/track/turn-it-up-dave-lombardo-mix
This remixed version is closer to something Sisters of Mercy might have recorded. It's taken at a deliberate pace, too. The lyrics are meant to be digested, relatively slowly, whereas the original assaults you with its words a little more forcefully. In other words, this remix transforms the song into an entirely different mood.
It's difficult to figure out what the song is about. It's not, however, one of those songs rock bands love to open their shows with. It's not about, 'Turn it up, dude! Let's rock!' Instead, turning it up sounds to have an altogether different motive. Maybe it's about turning up emotions. Certainly, turning anything up is most likely a positive action. However, the sound of this track, with its gloomy melody and equally gloomy vocal, sure doesn't sound positive and uplifting. Just what's being turned up, then, is unclear.
This selection comes from an album titled Cranial Matter. A title like that one takes a very materialistic view of life. It's not about a thinking mind, but merely the stuff that fills up one's skull. So, as emotional as the group sounds when singing this song, they're fairly objective – and dare we say it? – scientific when singing about the mind. Would an album about the heart be called something like muscle matter? It seems to be the expected pattern.
The group's rather depressed attitude is likely related to the fact that Cranial Matter is a follow up to the album Soul Pretender. This release is to honor front man Chuck Mosley, who died a mere six days after that work came out. There's nothing tougher for a band to do than continue after the death of one of its members. When it's the front man of the band, and many times the face of an act, that task is even harder. Releasing these remixed tracks is a brave act, and a suitable tribute to Mosley.
Yes, the album from which this song is taken, is called Cranial Matter. Don't let that medical description fool you, though, because this song – at least — delves deeply into matters of the heart. Primitive Race's music is flexible enough to handle being remixed, and "Turn It Up" is a good example of that.
https://primitiverace.bandcamp.com
-Dan MacIntosh