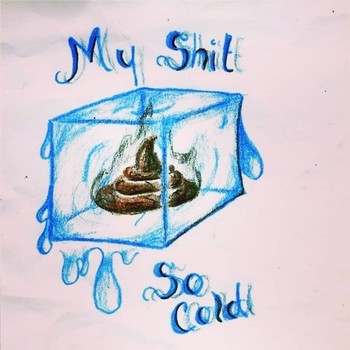 Sat Game embodies the sense of swagger with the fresh style of "My Shit So Cold". By taking on a minimal approach the song's bite becomes readily apparent. Lyrically playful, Sat Game messes around with listener expectations. By delivering every line with such force, Sat Game at times touches upon DMX's intense style. In a rap world where the softer often is emphasized it is doubly refreshing to hear Sat Game's unfiltered take. The arrangement has a nimble, precise quality to it. Melody has a loose, improvised feel. Allowing the whole of the piece to truly live and breathe, Sat Game creates something that has a force of nature quality to it.
Not a moment is wasted as Sat Game dives right into it. The driving rhythm adds to the overall power of the piece. Various pieces of percussion skitter about adding to the physicality, ensuring that the whole of the track bounces. Right in the center of it all is the clever wordplay, featuring something highly articulate that evolves with such grace and care. Keeping things limber works wonders for the piece while it folds and unfolds in gorgeous ways. Small details matter a great deal for the pared-down approach works wonders. Through the emphasis on the lyricism the whole of the track has a colossal quality to it even as it keeps things to the essentials.
"My Shit So Cold" harks back to an old school approach, one that displays Sat Game's uncanny ability to explore an entire world.