West Coast rap in California has always been a pivotal part of the tapestry that is hip hop music. Whether it's the G-Funk of Compton or the sounds of Hyphy from the Bay Area, the state of Cali has always been churning out phenomenal rappers to contribute to the culture. Hailing from the capital city of Sacramento, DLRN is the newest addition to the west coast's sphere of influence with the release of his highly anticipated second single "Trap Boomin" featuring Rich The Kid.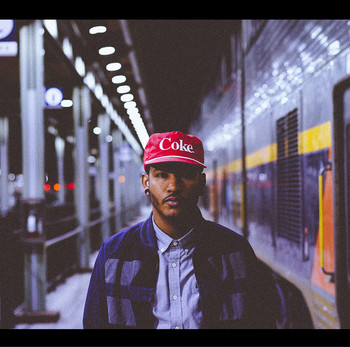 "Trap Boomin" is all about representing the trap and being "trap born." DLRN is proudly repping where he comes from but isn't trying to give the impression that it's an easy thing to do. As he says in the chorus, you've got to "work for it": not just anyone can represent his home and the culture that his city has to offer. In a couple of chopped up verses, DLRN shows that it takes dedication to rep where you're from while Rich The Kid comes in and busts stellar bars about having a hundred racks and too many zeroes for him to count.
DLRN is a rapper heavily based in the California rap scene and is making substantial strides toward becoming a dominant force in the world of hip hop.
The "Trap Boomin" music video features a whole cast of people whom DLRN would scathingly say are not "trap born." These are people who are buttoned up in their formal business attire, drinking red wine in a mansion, and definitely not portraying the ethos of the trap that DLRN is rapping about. However, that doesn't keep them from hiding out in their estate to start copying the trap life, putting on grills and throwing up hand signs as if they were in the hood themselves. This visual is an attempt by DLRN and Rich to show how easily people will try to co-opt the trap lifestyle even if they didn't work to contribute to it or the community. They're pointing fingers at the posers out there and aren't happy with what they've been doing.