With songs like 'She' and 'A New Life has Begun', the John Dellroy Band is redefining 'alternative' so audiences dance to sounds of rock, folk, country and folktronica.
When the John Dellroy Band cranks it up on stage, audiences are treated to a melodic onslaught. "We rock, but with folk and electronic influences, and the melodies are designed to let you hum along immediately and even sing with us after you hear the hook just a couple of times," states lead vocalist John Dellroy.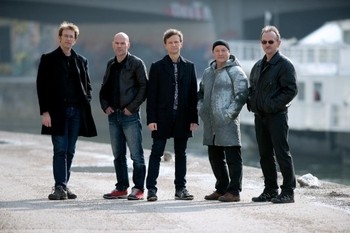 "It is so exciting to be able to play in this band," Dellroy states, "especially the way the guys can blend hard rock with electronica, intricate vocal harmonies, and even a touch of country now and then." Their sound has been described as a combination of "intimate and gritty."
Their first full-length CD, "A New Life Has Begun," was released in 2013 on Poolman Records. The 11-track album has seen a radio edit of "Time" achieve very strong download action in Austria, including #1 at Musicload.