Duchess is a London based singer and songwriter. This immensely talented 'girl with a dragon tattoo' is here to lay claim to her rightful pop royal status, packing the same sort of punch not seen since a young Britney shocked the world in her school uniform with '… Baby One More Time' back in the last century.
And like a young Britney, our Duchess studied Performing Arts from a very young age through to completing her degree in the subject just a few years ago. In 2017 Duchess teamed up with producer Patch Boshell and the two began working on a collection of killer hits.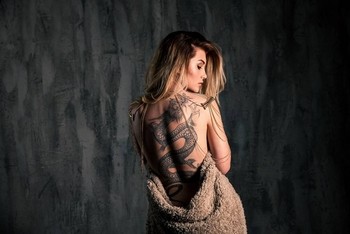 Duchess describes her music as 'sexy pop'. She says, "It's fun, it's clever and it will get stuck in your head." She found the inspiration for 'Situation' while watching the Marvel blockbuster 'Iron Man'. One of the characters says, "We've got to get on top of the situation". Upon hearing this, Duchess began to hum out the melody for the chorus and came up with the concept, it was when she finished with "cos I'm the situation" that she knew she was onto something clever. The play on words and subtle innuendo perfectly suits her songwriting style and with this she made her way to the studio.