Thunder Bay Ontario Canada – Covers Ryan Redemption bass player/ editor of bassguitar.com member of the Bay Street Bastards:
@skopemag: Where are we talking from today?
Hey there Skopemag,  I am located in  Thunder bay Ontario, a smaller city with a thriving art and music community, where a couple of hometown gems like Coleman Hell, and Paul Schaffer came out of.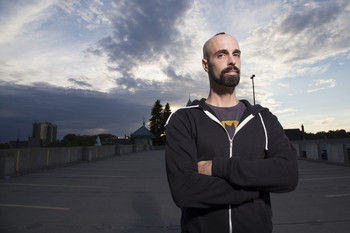 @skopemag: What is the most current project that you are working on at the moment? 
@skopemag: Got any music posted that we can stream and check out?
Place to find my bass videos is on Facebook
The Bay Street Bastards band I currently play with u can find on bandcamp
@skopemag: How much time per week do you devote to music & social media marketing
@skopemag: Should I feel guilt as an industry insider for paying $10 a month for Amazon Music Unlimited and having access to all music as I please?
I don't believe you should feel guilty because  your paying for music unlike most of the world who simply steals the music and never gives a cent towards the cause which is something I just cant get behind, its been great talking to you guys today without magazines like yous it would be a lot harder to get out to the world.