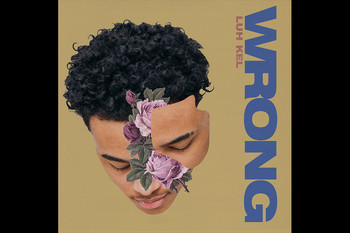 "Wrong" is the first single from Luh Kel's forthcoming debut EP (Cinematic Music Group). Written by Luh Kel and produced by Jonny Shipes, 11vn and BubbahGotBeats, "Wrong" is an unabashed sing-along anthem that stomps and chimes its way to the catchiest of choruses: "Girl my mood changed when you walked thru the door before you came there was tears on the floor..you did me wrong." The single pushes the boundaries of music with the variety of colorful textures in his voice and an unapologetic artistic vision that makes him a force to be reckoned with.
http://www.instagram.com/lifewluhkel
After gaining the attention of music industry manager London Smith and signing to hit making label Cinematic Music Group, Kel has been in the studio developing his sound with top notch Grammy award winning producers. Luh Kel is a St. Louis who began singing at the tender age of two. His influences include Usher, Chris Brown, PNB Rock, Tank, and more.