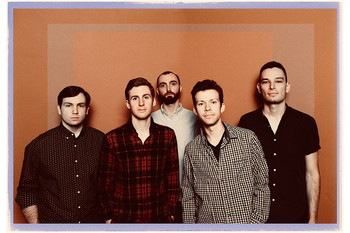 New York-based indie rockers Earthquake Lights take listeners on an introspective journey with their new single "So Far No Luck". The band members met in the music department at Hofstra University and developed their sound playing local gigs in and around New York City. As evident in their songs, their literacy extends far into the worlds of jazz and classical music, but their sound still remains heavily rooted in the elements of rock.
http://www.earthquake-lights.com/
In 2012, Earthquake Lights released their debut EP Bangups and Hangups. Songs from that release went on to air nationwide as part of a commercial for the NBA & Tissot, as well as a TV show on Al Jazeera America. Music for their upcoming full-length album Distress Signals was recorded at the world famous Abbey Road studios in London, and shows a definite progression of their sound.
The new single "So Far No Luck" is dedicated to everyone who has tried and failed. It relates the story of all those who have put their heart and soul into something, but have gotten nothing in return. It leaves us questioning why we persist, but acknowledges the unwillingness to give up in a way that conveys frustration, defeat, doubt, and hope all at once.