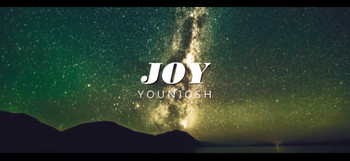 Raised in the Caribbean by his grandmother Constance Marley half-sister of reggae legend Bob Marley. Younjosh's Grandmother was not only a songwriter but a famous pop / Reggae & gospel singing sensation, which helped inspire his many musical abilities. He spent the early days of his career spinning house & pop music. His mixes quickly evolved into a whole musical production where he introduced a seductive blend of Electro House, deep house, Pop Blend and Hip Hop.
https://www.instagram.com/younjosh/
Younjosh released a bootleg of David Guetta smash "I GOT A FEELING AND A HOUSE MIX SESSION (NOTHING BUT THE BEAT PART 1 AND 2)" and the track was discovered online, capturing the interest of many promoters in USA. He began to forge friendships with celebrities whom he's worked with such as Harvey J,Flo Rida, Usher, Jermaine Dupri and Arty, to name a few. His debut album In Music We Trust reached More than 100 thousand streams in the 1st month after its release. Younjosh is well known in the Gay & Dance Music community and eventually earned residencies throughout the world. His commitment to his passion for greatness and success has taken him in a world he has built over the last couple of years which has helped him to develop a tenacious work ethic that carried him through many stages of his career.
Now based in the big music city of Atlanta, Younjosh has obtained DJ residencies at prestigious clubs such as Red Martini, Opera night club, Babylon Cafe, Blue Lounge, Believe Music Hall, Havana Night Club & The New Republic to just name few. Younjosh has released countless singles to date and recently dropped his debut album In Music We Trust. With 13 singles, the album is a mix of pop & dance music complete with a trap record featuring actor & rapper Jyoung. He is also the official DJ of Switzerland Group, Kooly Bros and Brand Ambassabor of the clothing brand Execlife.