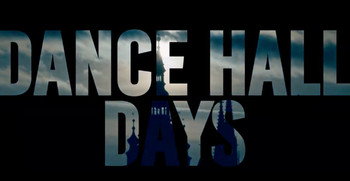 Wang Chung is back with gorgeous new visuals to their own remix of their hit single "Dance Hall Days" complete with a full orchestra
Wang Chung came out of the post-punk, New Wavescene in the UK going on to achieve global success, selling millions of records. Throughout their 35 year career they have released 6 albums and 2 Greatest Hits compilations.
They have had 6 US Top 40 hits including a number 1 and other international smash hits including 'Dance Hall Days' and 'Let's Go', and achieved cult status with their soundtrack for William Friedkin's movie 'To Live and Die in LA', as well as their original song contribution to John Hughes' legendary movie, The Breakfast Club.
In the process of all of this (and somewhat unintentionally), Wang Chung became part of the contemporary culture of North America. Their huge smash 'Everybody Have Fun Tonight', with its now famous line "Everybody Wang Chung Tonight" saw the invention of a new US verb: "to Wang Chung", the band being name-checked by everyone from Homer Simpson, Austin Powers, Two and a Half Men's Charlie and Alan Harper, Top Gear's James May and Richard Hammond, to Frasier Crane to name just a few.