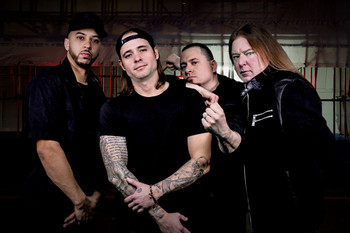 When American rock band Seven Past Sunset got their start in 2017, vocalist Dustin Hites was working on a solo career, playing at various venues across Ohio. A friend of now-guitarist Johnny Krill happened to be at one of Dustin's shows and called Johnny and had him listen to the rest of the set through the phone. A week later, Hites and Krill met and quickly decided to join forces and then stepped into Soup Can Studio to record. The band is rounded out with Jeremy Rober on bass and vocals and Scottie Vining on drums.
http://www.sevenpastsunset.com/
Taking influence from Shinedown and Pop Evil, Seven Past Sunset's music is inspired by personal trials and tribulations. They want their music to be relatable and bring hope to their listeners. After years of perfecting and sculpting their identity and style, 2019 is the year they'll make themselves known in the rock world.