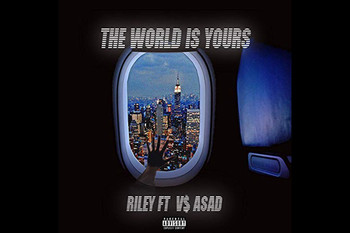 Coming from Harlem in New York City, RILEY is an up-and-coming rapper. But he's not just a rapper: he's an athlete, an actor, an unintentional comedian, and most importantly, dream chaser. A fan of real hip-hop, Riley is influenced by the latest and greatest, taking after the likes of Jay-Z, Meek Mill, Dave East, Don Q, Lil Uzi Vert, Tee Grizzley, and 21 Savage. This impressive, hard-working artist was also featured on Wyclef Jean's Carnival III. He loves rapping, writing music, beautiful girls, and wearing Air Jordans, Nikes, and Bape.
Riley's latest effort, "THE WORLD IS YOURS", is the perfect introduction nto his sound, and to what he's all about. He worked with Wyclef Jean as one of the composers on the song, and we have no doubt Riley will soon follow in Wyclef's legendary footsteps. Riley may be a new artist but there's no doubt he's in it for the long run.
https://www.instagram.com/iamtjriley/
Beginning with an overhead shot of the city, down to the Harlem Children's Zone Promise Academy in Harlem, "The World Is Yours" shows Riley, V$ ASAD, and their homies taking to the streets of their neighborhood. Here, we see the basketball courts they play on, the streets they walk down, and the stores they shop at. Harlem is where they're from, but the world is theirs, and they're determined to reach success. They can – and will – go out and do better and create their own future. "The World Is Yours" is a reminder that if you've got a goal, the world is yours for the taking.