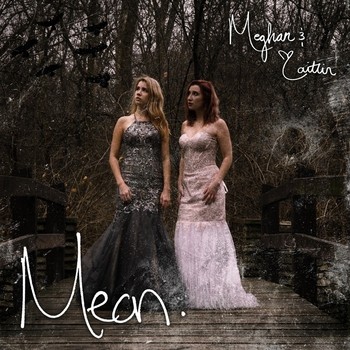 Sisters are doing it for themselves is not just an old Eurythmics song. It's also a description of Meghan & Caitlin, two sisters that have given us one angry breakup song. While they describe themselves as an acoustic outfit, "Mean" is actually a full-blown, big production rock song.
The song begins, distinctly, with organ fills and a throbbing groove. There's also an affected counter vocal that sounds like a male singer. This is not one of those songs where one party overtly takes the high road and bows out of a relationship politely. This is not one of those songs, at all. Instead, this work is more about getting sweet revenge.
"I don't need an apology," they state at one point. Nobody in this relationship is going to kiss and make up. The character in this tune has been hurt much too badly to ever even consider working things out. Although this partner tried to keep her "head above the water," she's now ready to take the other "down under."
It's the sort of song one can easily imagine Eminem rapping along with, say, Rhianna singing. In fact, the track would be even better with a rap part as its bridge. As strong and effective as the song is, it nevertheless tends to reach a certainly emotional point and just stays there. Much the way a guitar solo can catapult a song to a higher level, this song could use a little extra oomph.
With that said, though, Meghan & Caitlin are both strong singers, and with a little extra production help with its arrangement, this song might have been something truly special. As it is, it's still pretty darn good. These are a couple of performers worth keeping an eye on because they create mighty powerful music together. Yep, they're one mean duo, indeed.
https://www.fencedinmusic.com/
-Dan MacIntosh