C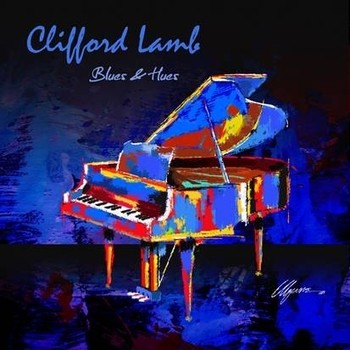 lifford Lamb goes for a lively, lovely take on jazz with the urbane "Blues & Hues". A kaleidoscopic variety of styles merge into this singular whole. Rap, folk, classical, blues, soundtracks, all underpinned by jazz's magnanimous spirit, rolls by with a tasteful timeless air. Instrumentally vibrant, the piano works as the album backbone courtesy of Clifford Lamb's impressive playing. Full of a tremendous sense of purpose every piece adds to the tapestry ensuring that the melodies linger long after they have passed. By letting these many elements merge the album offers such a wide variety of colors into a singular whole.
A brisk tempo comes to the forefront on the commanding presence of the title track and opener "Blues and Hues". Energy slowly but surely builds up, with some rather exceptional horn playing. Great bluesy singing anchors the colossal "Peace Requiem". Such great contemplation pours through the careful "No Regrets". Incredible vocalists once again appear on "No Regrets" that has a nearly hypnotic quality. Languid pacing gives "Me and You" an atmospheric quality. Akin to a long-lost soundtrack is the colorful soothing waves of "Beat a Lonely Path". Spry rhythms and taut piano playing give "Smiles For Miles" a sophisticated, playful quality. On "Peace Requiem – Unabridged" the song serves as the album highlight, featuring a truly masterful buildup of fantastic flourishes. Neatly bringing the album to a close is the careful steps of "La Ultima".
Highly beautiful and ornate, Clifford Lamb delves into something lush on the powerful "Blues & Hues".