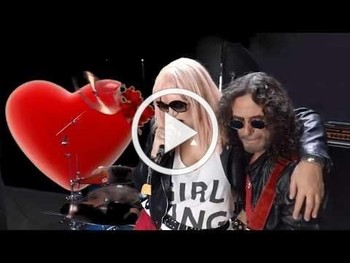 Singer song writer's and multi instrumentalist Aven and Blakk have worked together on numerous projects, that have circled the globe in many different genres and styles. They had a bunch of hard hitting tunes such as "Friend's", "Dark of the Night" and decided to explore where it would take them.
As a result of this journey, they took a deep look into their experiences and hardships that made them who are today. From there it just snow balled into "CRUEL HISTORY" the full length album.
"Black 9 have a devilishly addictive sound" – IndiePulse Music
The band's first cover of Tom Petty's "Stop Draggin' My Heart Around", made famous in a duet with Fleetwood Mac's Stevie Nicks, makes a case that the band's deeper core is the performing energy they share between them. They attack the cut as if they wrote the track themselves, unafraid to twist the track to suit their needs rather than try to approximate it in a different style.