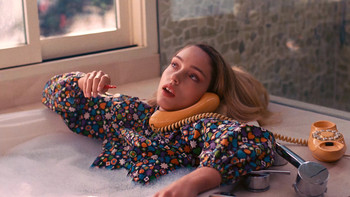 Today Benny Sings shares a wild new video for "Not Enough," the first single off his forthcoming album, City Pop, due out February 22nd, 2019 on Stones Throw Records. Benny cowrote & coproduced the track with labelmate Mayer Hawthorne.
In the bizarre, yet beautifully shot video directed by Bear Damen, an ensemble of characters (possibly dreamt up by Benny himself) enact their own small dramas to the music. With its emotional extremes and ventriloquized singing, the video embodies the theme of the song — the mind games played between people in on-off relationships.
Says Benny, "Bear Damen is an awesome director, so I was really happy that he wanted to make this with me. I think we both look for the same qualities in music videos, parts that are both intuitive and playful, so it was a good match."
On City Pop, Benny delivers real-life observations and insights on love, holding together soft rock-inspired songwriting and jazz instrumentation with his leading piano and distinctive vocal. The album was inspired by and written in cities all over the world, including New York, LA, Tokyo, Paris and Benny's hometown of Amsterdam.