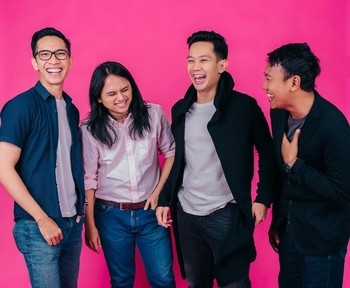 Bogor-based funk quartet Tokyolite releases their latest single, "Cycle" on 25 June followed by its official music video on 1 July. The single will be part of the upcoming studio album by Tokyolite, which is currently on progress and planned to be completed in 2019.
Written by the band's lead vocalist Stevan Arianto, "Cycle" is a song about the ups and downs of life. "It's like that old saying, Life is like riding a bicycle, if you want to keep the balance, you have to keep moving," said Stevan. He admits the song writing was the shorter part of the exercise, it was packaging the song into the right music arrangements, recordings, and mixing that took a big chunk of the process. The song was recorded in SAE Studio Jakarta and mixed by audio engineer Reyner Ferdinand then mastered in SAGE Studio Nashville, Tennessee, making it the most ambitious yet of the work by Tokyolite.
Indeed, despite having been performed as an acoustic version on the Japanese music channel, Tokyo Acoustic Session in 2016, this version of "Cycle" is Tokyolite's first composition together after taking on the new formation with drummer Bintang Aditya and guitarist Rori Jiwa Putra joining the band. For co-founding member and bassist Alexander Bramono, the inclusion of the two personnel brings significant impact into Tokyolite's musical direction as evident on "Cycle", that borrows influences from Vulfpeck, John Mayer, and the band apart, creating a sound with an easy listening '80s reverb with earworm potential perfect for a summer soundtrack.